Nokia phone gets hearts racing
Bundled heart rate monitor
Nokia has jumped on the New Year's resolutions bandwagon with a mobile phone that measures your heartbeat and keeps you entertained during exercise.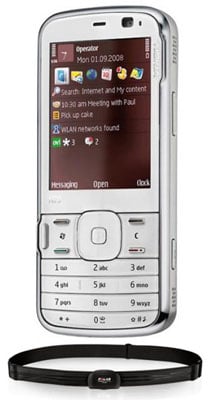 Nokia's N79 Active: comes with a heart-rate monitor
The N79 Active comes bundled with a Polar-branded heart-rate belt, which beams your vital stats back to the phone over Bluetooth.
The phone is equipped with Assisted GPS for plotting your running routes; and pictures of cute foxes seen during early morning runs can be captured and geotagged with the 5Mp camera.
Your running routes and fitness stats are all recorded and managed by the phone's Sports Tracker application, along with the music you listen too, so that everything about where you ran, how fast you ran and what you saw can be uploaded onto the web, if you so wish.
Nokia's N79 Active isn't actually new, though. The Finnish handset manufacturer has just bundled the belt and changed the phone's name slightly to hide the fact that it's the same N79 phone launched last August.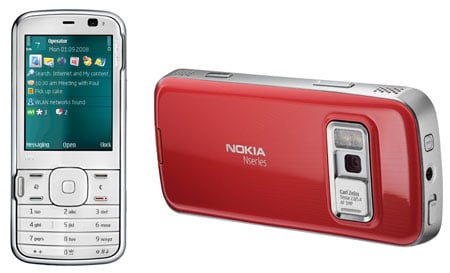 HSDPA and Xpress-on covers
Both editions of the phone support HSDPA and Wi-Fi connectivity, and come with a 4GB Micro SD memory card. Xpress-on covers also let you personalise the phone's body to match your gym kit.
Nokia's N79 Active is available now and priced at €375 (£337/$494). ®