This article is more than 1 year old
Fisker posts Karma Sunset shots
Prepare to drool...
'Leccy Tech Hot on the heels of its appearance at the Detroit Motor Show last week, Fisker has released a pair of piccies of its epically gorgeous Karma Sunset hard-top convertible.
Gentlemen, prepare to drool...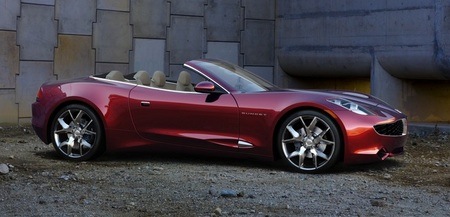 Fisker's Karma Sunset: roof retracted...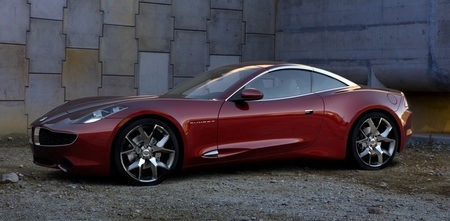 ...and ready to repel rain
There's no word on the exact price of the Sunset, though Karma says it will be "significantly more expensive" than the standard, four-door model - which itself is hardly cheap at $87,500 (£59,500/€65,600).
Deliveries are due to start at the end of 2011, and Fisker is happy to put one aside for you if you pop a cheque in the post for $25,000 (£16,800/€18,760).
Start saving... ®