This article is more than 1 year old
UFO wind turbine prang site: Exclusive photos
What really went down in Lincolnshire
Under normal circumstances, this would be all the information available, but Vulture Central was able to deploy a state-of-the-art rendering program - as seen in CSI and capable of accurately reconstructing a human face from a single eyelash.
The resulting reconstructions, extrapolated from the satellite image by a bank of supercomputers drawing on the additional power of the cloud via fibre optic links, are frankly remarkable. Read on...
1: Security operatives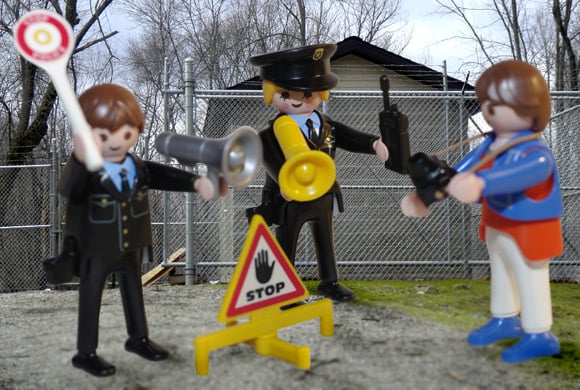 A Sun photographer is about to be cuffed at the site perimeter under the Prevention of Photography act - hastily-drafted legislation designed to prevent snappers inadvertently capturing images of potential benefit to al-Qaeda and/or paedophile websites.
2: Ufologists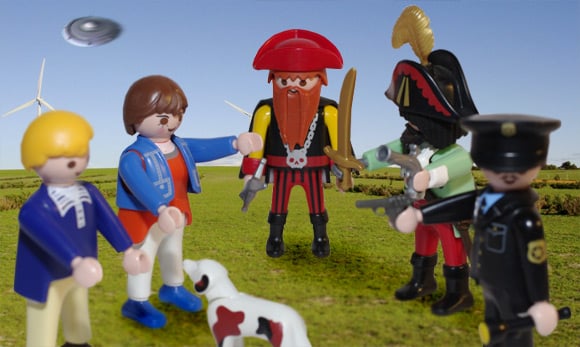 A couple of alien hunters have penetrated the outer security cordon around the damaged turbine, and are arguing with Somali pirates and a police dog handler about who has the right of salvage on any possible alien remains.
3: Evidence of alien technology?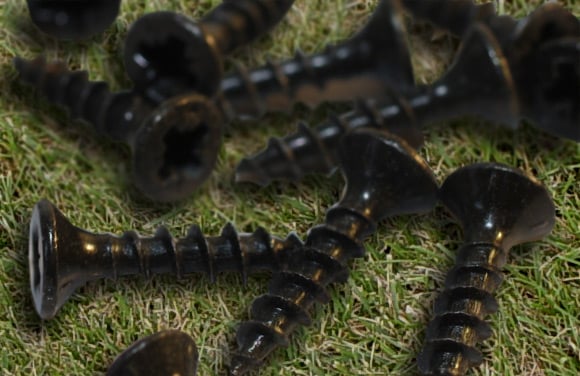 Close to the base of the pranged turbine we find the strongest evidence for UFO impact - strange objects which are either anti-grav drive components forged from a hitherto unknown space alloy or the bolts which held the turbine blade on. You decide...