Yes! It's the wristband battery!
Watch-like device for charging gadgets
Having enough power at your fingertips to charge a flat iPhone is one thing. But how about having enough power at your... er... wrist?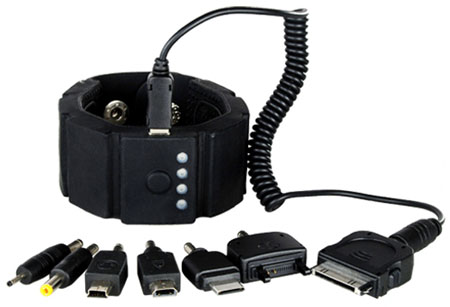 The Wrist Band Portable Battery
As its name suggests, the Wrist Band Portable Battery (WBPB) is a battery pack that's worn like a watch yet designed to juice up your flatlined phone.
Although it doesn't tell the time, the WBPB does come with seven different types of phone power connector. These connect onto a stretchy power cable, the other end of which connects into the WBPB, allowing you to power-up, make calls and walk simultaneously.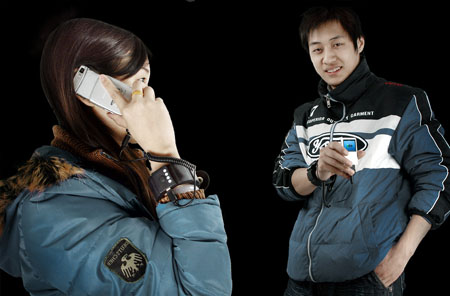 Too cool for school
It can also be used to recharge MP3 players, handheld consoles and other electronics, the supplier stated.
When used as a phone power source you'll get around three hours' runtime, but up to eight hours if you connect it into your MP3 player.
The device isn't just functional - it's fashionable too. A strip of four LEDs display how much juice is left and make it look like a wacky Tokyo Flash watch. The strap's rubbery black material and style will make you look cool too.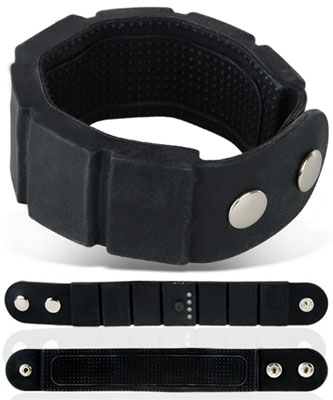 Boost your phone with three hours of power
The Wrist Band Portable Battery is available online now for around £17 ($24/€18). ®