'Leccy Tech Plug-in hybrids, extended-range electric vehicles, pure electric roadsters - all well and good, but what we really want is an electric eight-wheel hyper-car that's good for 230mph on the open road.
So that would be the Eliica - or the Electric LIthium-Ion Car - Satanic brainchild of Japanese boffin Dr Hiroshi Shimizu, a man who has apparently been messing about with 'leccy cars for over 20 years and has clearly seen one too many episodes of Thunderbirds.
There's something of Captain Scarlet's SPV about it too.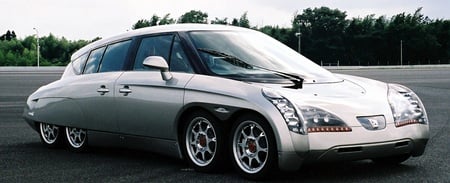 Eliica: inspired by Thunderbirds?
Each of the Eliica's eight wheels is driven by a 60kW (80bhp) electric motor which can propel the monster to a top speed of 230mph. Operating range on an overnight charge is said to be around 200 miles.
Shimizu and his team at the Electric Vehicle Laboratory at Japan's Keio University plan to capture the world speed record for a road-legal production car with the Eliica.
The current record stands at either 253.81mph, reached by the Bugatti Veyron, or 256.18mph, notched up by the Shelby SSC Ultimate Aero TT, depending on your definition of the word "production".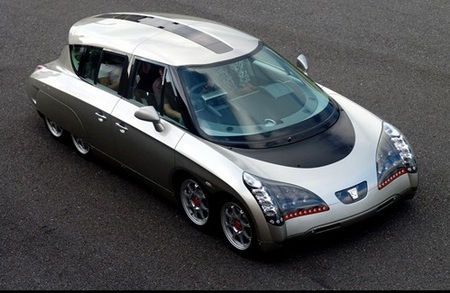 Or maybe Captain Scarlet
According to recent statements, Shimizu would like to get his hands on enough corporate sponsorship to build 200 Ellicas, each of which would then sell for the princely sum of of ¥30m ($332,100/£233,400/€255,400). We wish him the very best of luck.
"Parker, bring the Eliica around would you."
"Yus, m'lady." ®