Cowon iAudio O2 personal media player
Cowon A3 with SSD instead of HDD
Review It's no secret that Cowon's A3 PMP is favoured by Vulture Central. The comprehensive codec and file support, superb 800 x 480 screen and twitproof controls make it a hard device to not like.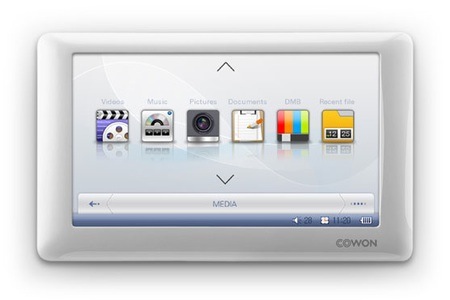 Cowon's O2: plugs the gaps in the A3?
Of course, that's not to say it's perfect. It could do with being both smaller and lighter, and it would be better if it had a more robust solid-state drive rather than an HDD. Memory expansion would be nice too.
So that would be the new Cowon O2, then.
Despite having a larger screen – 4.3in corner to corner rather than the A3's 4in – the O2 is altogether a less lardy bit of kit. At 205g and 120 x 73.5 x 18mm it's still not remotely as portable as a Cowon S9 or iPod Touch but it won't have you listing to one side as if you have an A3 or an Archos 5 in your pocket.
Though its exterior is made entirely of plastic, the O2 nevertheless feels both solid and robust, and in black looks the business. Exterior controls and ports are limited to a volume rocker on the top, an on/off/lock slider on the right, and a 3.5mm jack and mains power plug - Cowon supplies a mains adaptor though you can also recharge using a USB cable - on the left.
Also on the left-hand side is a fold-down panel that conceals a mini USB port and an SD card slot.
Apart from the volume, all other controls are executed using the resistive touchscreen. The O2's basic menu appearance and structure will be familiar to anyone who has ever used an A3, the only real difference being that navigation is now accomplished by touch rather than by using the A3's joystick.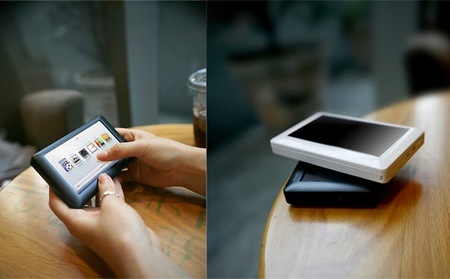 Controlled by touchscreen
Truth be told, there is nothing really all that clever or new about the touchscreen UI.