FCC fingers Comcast VoIP favoritism
'Protocol-neutral' indeed?
Comcast may be in trouble with the FCC once again over possible net neutrality violations in its latest "protocol-neutral" internet traffic management regime.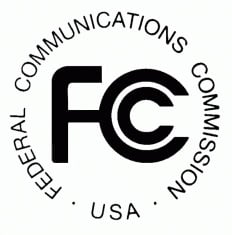 In a letter filed January 18, the US agency asks Comcast to provide "detailed justification" on why its new network management practices affect the quality of competing VoIP services, but apparently doesn't degrade Comcast's own Digital Voice Service.
The ISP recently switched its traffic management plan in response to an August order from the Federal Communications Commission demanding Comcast stop throttling specific P2P programs like BitTorrent, eDonkey, and Gnuetella.
Comcasts new system supposedly de-prioritizes users it detects to be using disproportionate amounts of bandwidth in heavily congested portions of the network, regardless of the protocols or applications the customer is using.
Comcast said in its FCC filing that when a customer's traffic is being throttled, the user "may find a webpage loads sluggishly, a peer-to-peer upload takes somewhat longer to complete, or a VoIP call sounds choppy." The company made no distinction between the effects of traffic management on own VoIP services and that of competitors.
Yet the FCC discovered the statement contrasts with Comcast's own FAQ about Network Management webpage.
The site claims "Comcast Digital Voice is a separate facilities-based IP phone service that is not affected by this technique."
Yet customers who use VoIP services "that rely on delivering calls over the public Internet" while being managed may experience "degradation of their call quality" at times of network congestion.
From the FCC letter:
We request that Comcast explain why its omitted from its filings with the Commission the distinct effects that Comcast's new network management technique has on Comcast's VoIP offering versus those of its competitors. We also ask that you provide a detailed justification for Comcast's disparate treatment of its own VoIP service as compared to that offered by other VoIP providers on its network. In particular, please explain how Comcast Digital Voice is "facilities-based," how Comcast Digital Voice uses Comcast's broadband facilities, and, in particular, whether (and if so, how) Comcast Digital Voice affects network congestion in a different manner than other VoIP services.
Frankly, we were a bit perplexed about the whole "facilities-based" point ourselves. El Reg's calls and emails to Comcast regarding the issue were met with the blanket statement:
We have fully complied with the FCC's order regarding our congestion management practices. We are reviewing the FCC staff's letter.
Comcast clearly wants to weigh its words on the issue extremely carefully. The FCC warned that if Comcast's VoIP offering is a telephone service using transmission facilities that are actually distinct from its broadband services then that technically makes it a telecommunications service, which means the ISP is obligated to pay fees required by telecom carriers.
On the other hand, if Comcast is simply prioritizing its own VoIP service over rivals on the same network, that certainly throws a monkey wrench into the whole "protocol-agnostic" policy.
A copy of the FCC letter is available here (PDF)®