This article is more than 1 year old
Nokia 5800 XpressMusic touchphone
Nokia takes on the iPhone in its own way
Unlike most of the XpressMusic series, the 5800 doesn't boast dedicated music controls on the bodywork. Nokia does include a 3.5mm headphone socket on the top of the phone, allowing users to plug in their own 'phones, rather than the reasonable, if average-sounding, bundled set.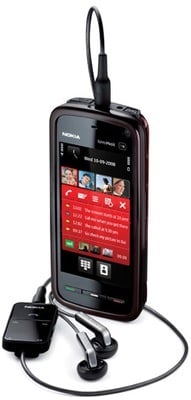 The bundled earphones aren't bad...
The music player is familiar S60 stuff, listing tracks according to artist, album, composer, genre and so on that you navigate through by scrolling and selecting. On-screen buttons and a track timeline let you control playback. Cover art, if available, is supported, but there's no iPhone-style album art browsing, and touch control doesn't really radically change the S60 user experience.
Still, the player is capable of a superb audio performance with a decent set of headphones in place. It has a very pleasing balance and detail, with sufficient bass underpinning it all. Even with the supplied earphones, it sounds more than acceptable.
The stereo speakers sound better than those on most phones do, too, though still with more top end and less bass than we'd like. The radio function, with RDS, has a neat, non-tricksy user interface and delivers a pleasant enough experience either through the earphones or speaker.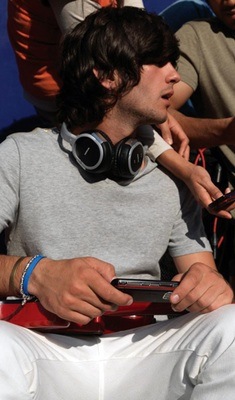 ...but there's a 3.5mm socket for adding your own
With an 8GB Micro SD card bundled, the 5800's modest 81MB of internal storage isn't an immediate issue. Nokia's obviously hoping that many users will be signing up for its Comes With Music unlimited download music service: sign up for a year's downloads and you can store and keep the DRM-encoded tracks on a PC as well as the phone.
The 5800 supports the usual array of audio formats: MP3, AAC, AAC+, eAAC+ and WMA.