Toshiba launches A350 Satellite into orbit
16in HD screen for film fans
The only word to remember if you're thinking of buying Toshiba's latest Satellite laptop is films, because the firm's claimed its new A350 is the perfect choice for movie buffs.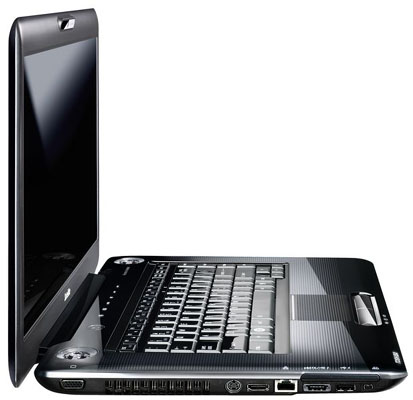 Toshiba's Satellite A350
While the 16in display will doubtless give you a big enough view of the on-screen action, Toshiba's built the screen with a 16:9 widescreen aspect ratio to ensure that films fill the ensure screen – eliminating those ugly letterbox black lines above and below the footage.
Unless what you're watching has a 2.4:1 ratio, of course. For that, you might care to check out Philips' cinema-ratio widescreen TV.
What's more, the screen's 1366 x 768 resolution isn't up to full HD's 1920 x 1080.
Supposedly superior sound comes courtesy of integrated Harmon Kardon speakers, supported by Dolby's Sound Room technology – which features an audio management "Control Center".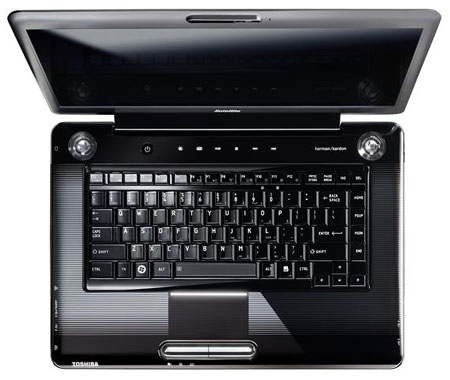 Watch films on the 16in full HD display
If you're more of a work buff, then Toshiba's claimed that the display's widescreen ratio provides enough room to view two websites simultaneously. Web access comes courtesy of 802.11n Wi-Fi.
Processing power is provided by a choice of a Intel Core 2 Duo T5800, T6400 or T7450 processors. Alternatively, you can opt for AMD's 2.10GHz Turion Ultra dual-core CPU.
All versions of the laptop come with 4GB of DDR 2 memory and a hard drive capacity of up to 320GB.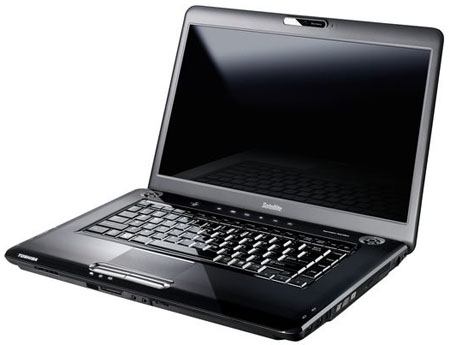 Surf the web with 802.11n
Elsewhere on the machine you'll find a five-in-one memory card slot, HDMI port and three USB 2.0 ports. A 1.3Mp webcam with face-recognition technology is built into the laptop's lid.
Toshiba's Satellite A350 is available to buy now from £600 ($830/€640). ®