Suffolk braces for 300mph winds
A mild -12°C, though
Those of you living in the Suffolk badlands around the IP20 postcode had better batten down the hatches, nail down your livestock and retreat to your tornado bunkers because tomorrow promises to be a tad windy, according to Metcheck: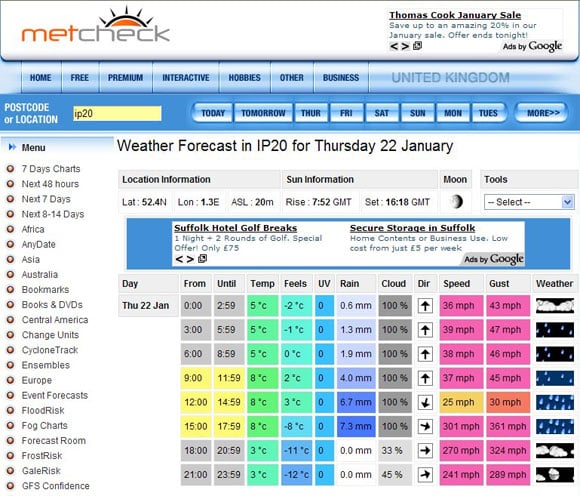 Mercifully, you won't be required to suffer the kind of cold snap which at the end of December froze (NSFW) Bulgarian airbags across the UK, although the wind-chill factor could be significant for those foolhady enough to venture outside. Consider yourselves warned. ®
Bootnote
Thanks to Andrew Macdonald for the severe weather warning.