Flickable data-transfer gadget unveiled
Solution in need of a problem?
A mysterious storage gadget's been announced that's designed wirelessly share information with a flick of the wrist - literally.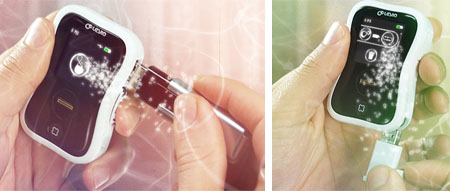 Leyio stores data, then wirelessly transfers it to another Leyio
The palm-sized Leyio unit helps users share pictures, business cards, Facebook vitals and other forms of digital information over an ultrawideband frequency. Your recipient will need a Leyio too, of course, but it's claimed that the gadget supports transmission speeds of up to 10MB/s - hardly what you'd call fast.
Data can be transferred onto your Leyio using a standard USB Flash drive or by using the device's own "shuttle" device – essentially a removable Flash drive.
Quite why you'd want to add another layer of complexity to data transfers when you've already put your data onto a simple Flash drive is beyond us, but Leyio does have several cool features up its sleeve.
For example, you'll have to swipe your thumb across its biometric reader before data can be loaded on or sent to another unit. And data transfers are initiated by flicking one Leyio towards another.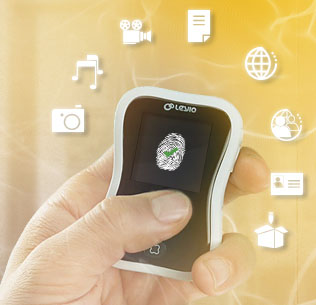 Biometric security and flickable data transfers
It also has a small screen, which could be handy for viewing files before they're flicked, and a 16GB storage capacity.
Leyio will launch in April, but a price hasn't been punted across yet. ®