HTC pimps up Touch Cruise
Bulk out, slimline in
HTC's bulky Touch Cruise has been redesigned to give it a slimmer and altogether sexier footprint.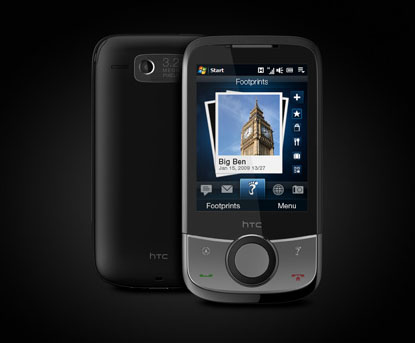 HTC's new Touch Cruise: sexxxxy
The original Touch Cruise was first seen back in November 2007, but it sported outdated square edges, a thick body and an ugly nipple-like navigational track wheel.
The New Touch Cruise - codenamed 'Iolite' in HTC's recently leaked 2009 roadmap - does away with all that, though. It has a slimmer body – 102 x 53.5 x 14.5mm instead of 110 x 58 x 15.5mm - rounded edges and a flat track wheel. But it still has a 2.8in touchscreen, so not everything's changed.
Things have changed under the hood too. For example, the phone's HSDPA 3G speed has been bumped up from 3.6Mb/s to 7.2Mb/s, and you'll get a 3.2Mp camera instead of a 3Mp one.
On-board memory has been increased from 128MB to 512MB, and HTC's also upped the Windows Mobile OS version to 6.1 Professional. The original 400MHz Qualcomm MSM 7200 chipset has also been dumped in favour of Qualcomm's 528MHz MSM7225 chippery.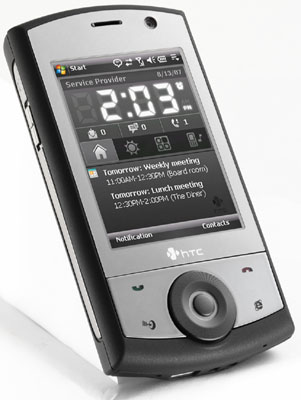 The old Touch Cruise: bleugh
Applications have also been refreshed. The New Touch Cruise features HTC Footprints, which enables people to "chronicle their special moments by capturing a digital postcard on their phone".
Essentially, you can snap a picture and then attach a host of information too it, such as a geo-tag, audio clip or written note.
Use of the phone's on-board GPS has been simplified for car users, so that when it's docked into the accompanying car cradle the UI becomes easier to use, supposedly.
HTC's New Touch Cruise will be available in the Spring, but a price hasn't been located yet. ®