Sony Ericsson Walkman W302 budget music phone
Recession-busting wonder?
Review Sony Ericsson's recent Walkman updates have spanned the gamut from the high-end W902, through the mid-range W595 and W705 - due in this month - to this, the budget blaster of the bunch, which may lack the bigger spec numbers of its siblings, but in these cost-conscious times, at least manages to get the basics right.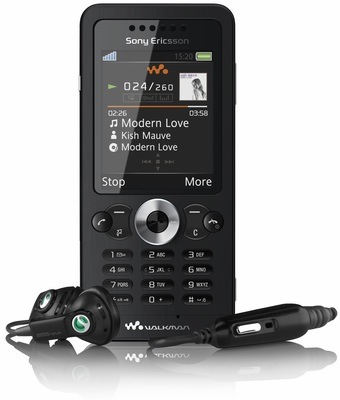 Sony Ericsson's Walkman W302: budget spec, high-class looks
But if the W302's specs say it's a budget handset, the design doesn't. The casing is sleek brushed metallic black - or white - on the front with a dimpled plastic back. It's attractively slim at 10.5mm thick, and lightweight too: just 78g. It's a little bit shorter but slightly thicker than Nokia's rival music handset, the 5310: 100 x 46 x 10.5mm to the Nokia's 104 x 50 x 9.9mm.
The first hint of its budget roots comes when you remove the back, which seems sturdy enough when it's on, but extremely thin and flimsy once it's off. Underneath, is a Memory Stick Micro card slot, though you don't need to remove the battery to get to it.
The screen is a goodly size at 2in and looks impressive too with 262,000 colours, though it only offers a 176 x 200 resolution - the next up the range, the W595, has 320 x 240. For a screen this size, though, it still looks acceptably sharp and clear, even with video.
The keypad below the screen gives the appearance of being very cramped. In fact, it's a miniature marvel in the way it combines small size with ease of use. The keys are very small, but decently spaced, so they're easy enough to distinguish - though you'll need to use the tip of your thumb. The circular navpad, which also doubles as music controller in Walkman mode, has no less than six buttons around it, which could have been a recipe for disaster, but thanks to precision design, this never gave our thumb any problems.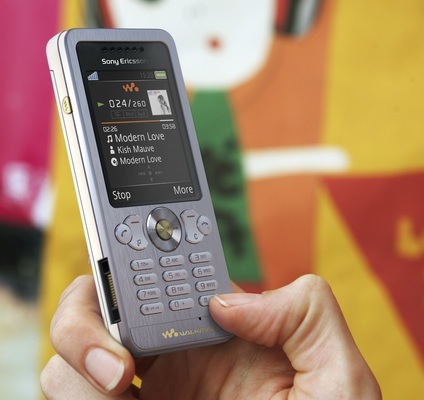 The keypad's tiny but texting friendly
In contrast to the front, the sides are distinctly uncluttered, with just a discreet volume rocker, camera key and Walkman buttons, plus SE's multi-connector port.