This article is more than 1 year old
Eidos launches downloadable Laura Croft mini-games
Featuring six new outfits for Croft
Many gamers are currently waiting for Grand Theft Auto's downloadable content (DLC), The Lost and Damned, to be released. But publisher Eidos has also jumped on the DLC bandwagon by unveiling two Tomb Raider: Underworld extras.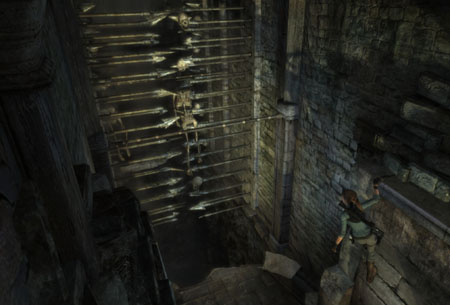 Beneath the Ashes: Carlsbad Caverns it ain't
Only Xbox 360 fans will be able to get their hands on the extra action, the first of which will be released on 10 February and called Beneath the Ashes. Perhaps older Lara Croft gamers will get a Beneath the Bedsheets DLC later this year too?
Beneath the Ashes sends Ms Croft back to the remains of Croft Manor, where she uncovers a series of previously unseen caverns and some old crypts used to protect and hide a deadly source of power. Spooky.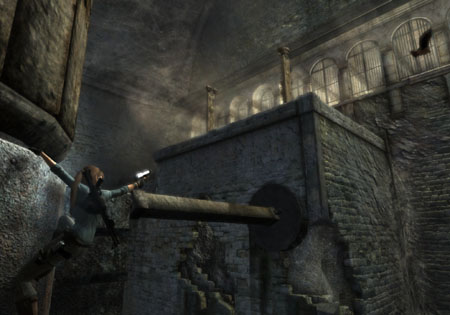 The RSPCA will be onto you, Croft...
The first DLC will also spur gamers to unlock all of its 125 achievement points, or to while away their time perving at Lara in her six new skin-tight outfits.
The second DLC – to be titled Lara's Shadow - will be launched one month after its predecessor, but a storyline hasn't been leaked yet. ®