LG X110 netbook
Sexiest rebadged MSI Wind yet
Review The X110 may mark LG's first foray into the netbook market, but it's really an LG-branded version of the well-established MSI Wind, this time with an HSDPA 3G modem added. And it's that add-on that really makes this netbook stand out, since it means you can slip in a SIM card and access the internet from virtually anywhere.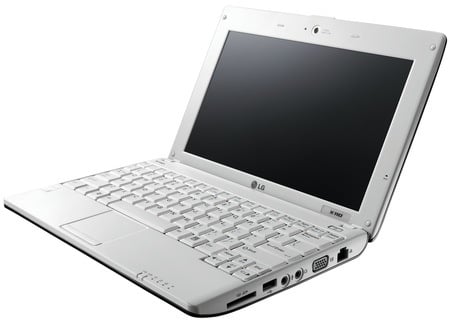 LG's X110: Wind again
Any laptop can do this already of course with the addition of a 3G dongle from any of the networks, plugged untidily into the USB port. But it has to be said there's an aesthetic simplicity to internal option that's very appealing.
Whether or not you feel it's worth paying for is, of course, another matter. The X110 is currently on sale online for a credit-crunchtastic £299 without the 3G option, but if you want that 3G connection you'll need to invest in a 24-month contract through the likes of Phones4U.
If you go for the contract the actual netbook is free, but you'll still be shelling out at least £720 over the cost of two years - a full year longer than the standard warranty - and more if you exceed the download limits of the monthly contracts from Vodafone, Orange, O2 or 3, which range from 3GB to 5GB. These sort of limits should be fine if you're only planning to do a bit of surfing and checking emails, but can soon clock up if you're downloading video or audio.
Vodafone is currently offering the fastest connection – full HSDPA with up to 7.2Mb/s download speed while those from the other networks are offering between 2.8Mb/s and 3.6Mb/s. Real-world speeds are, of course, well below these figures. But don't forget the transfer limits: Vodafone may be faster, but it has a 3GB monthly data cap, while 3 offers up to 5GB, but with only 2.8Mbps – horses for courses.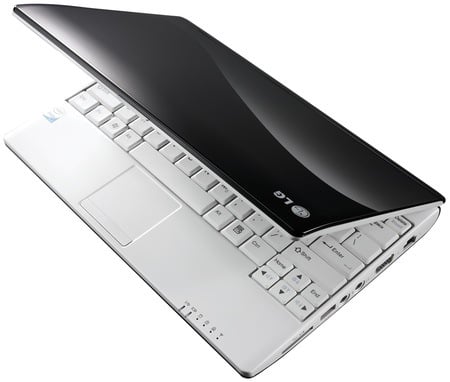 Certainly the cutest Wind yet
With a bit of careful network management, however, risking your 3G download limit shouldn't be necessary. The X110 comes with 802.11b/g Wi-Fi and a 10/100Mb/s Ethernet port so you can leave that 3G connection for emergencies, and do any heavy downloading you might need across a proper broadband connection.