LG X110 netbook
Sexiest rebadged MSI Wind yet
And so to the hardware. The X110 is undeniably cute, in either its pink and white; silver; or black-and-white liveries. The latter's the best one, we'd say. It's almost pocketable at a mere 264 x 177 x 30mm in size and 1.2kg in weight. The front tapers slightly, making it that bit easier to slip into a bag, which is a nice touch.
The X110 comes with Windows XP, but there's no option yet for a Linux version. There's a single gigabyte of memory backing up the 1.6GHz Intel Atom N270 processor, and it runs fast enough so that you don't feel like it's straining so long as you're conscientious about closing down your apps when you finish with them. There's also a 160GB hard drive on board.
PCMark05 Results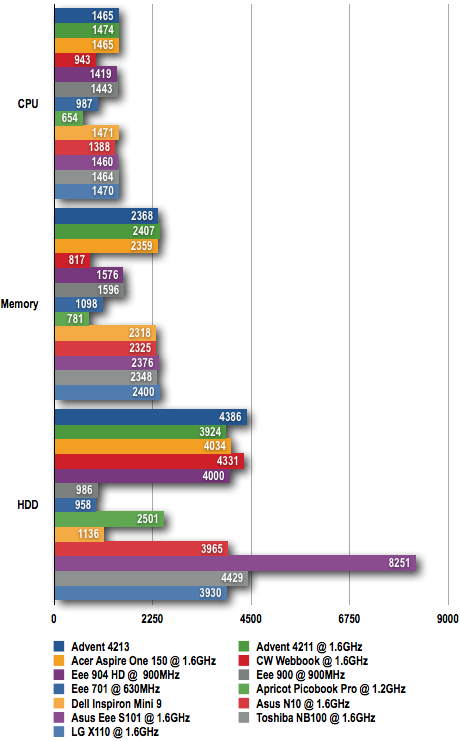 Longer bars are better
Since the LG X110 is a rebadged MSI Wind - as is Advent's 4211 and Medion's Akoya Mini, there's no appreciable difference in its performance.