HTC S740 Qwerty keyboard smartphone
An HTC for touchscreen-phobes
Around the sides are volume buttons, a camera shutter button - curiously missing on the majority of Touches, including the Diamond - a power button and USB-power-headphone combi port. Both SIM card and Micro SD memory card are housed in an odd little compartment which is only revealed when you slide out the keyboard. They overlap, with the memory card slotting in first, beneath the SIM. It's awkward, but if you're not planning on doing a lot of hot-swapping, it's fine.


Spartan sides
The Qwerty keyboard slides out with a satisfying thunk to reveal four lines of keys. That's one less than the Touch Pro, so you'll need to press the FN key to get the numbers, but there are direction keys and dedicated keys for email and texting, plus a couple of soft-menu keys. The keys themselves are of tactile rubberised plastic and, though small, raised in the middle and easy to find with the thumbs. It's as practical and as compact a phone keyboard as we've come across.
As you'd expect, there are clients for email and instant messaging services plus, when writing text messages, an automatic character counter is usefully shown on the page.
The 528MHz Qualcomm MSM7225 processor is similar to that found on the Diamond and Touch HD, but it comes midway between them for Ram, with 256MB of memory. In other words, it's nice'n'nippy, but as with all Windows Mobile handsets, it helps if you close down any apps you're not using.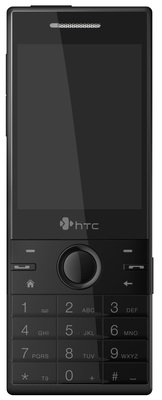 Well connected, with HSDPA and Wi-Fi
The S740 has quad-band GSM and an HSDPA 3G connection capable of up to 7.2Mb/s download speed, if your network supports it and conditions are right. There's no camera on the front though, so if video conferencing is your thing, this phone won't be for you. If you need a faster internet connection than 3G, there's Wi-Fi too.