Rover 75 to be reborn as hybrid
UK's last mass-produced car back, sort of
'Leccy Tech The Shanghai Automotive Industry Corporation (SAIC) has announced that it intends to start mass-producing its first hybrid before the end of 2010.
Should we give a hoot? Well, probably because the car in question will be the Roewe 750, itself a revised version of the Rover 75, Britain's last, best mass-produced car.
Initial plans are only for a mild hybrid with a lithium-ion batter pack rather than a fully fledged plug-in, but from small acorns mighty oak trees sometimes grow.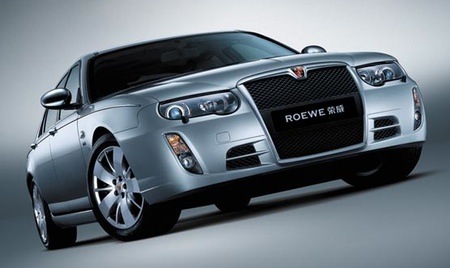 SAIC's Roewe 750: Rover 75 reborn
The batteries will come from US auto supplier Johnson Controls, while UK engine technology company Ricardo is apparently working on the revised powertrain.
According to some sources, 2009 will see SAIC start to re-establish an engineering centre at Rover's old home at Longbridge in the West Midlands by moving its UK-based staff there from their current home in Leamington Spa.
This year should also see the first revised MG-TF convertibles role of the line at Longbridge. Beyond the MG-TF, what exactly will be built at Longbridge - and when - is a decidedly grey area, but if the chips fall right it's not beyond the bounds of imagination to see hybrid Rovers - sorry, Roewes – buzzing out of Brum in a few years' time.
In November 2008, SAIC forked out RMB2bn ($292m/£211m/€225m) to set up a subsidiary in Shanghai dedicated to developing the control systems and powertrains for hybrid, electric and fuel-cell cars. So presumably it's serious about all this 'leccy tech malarkey. ®