Stylish earphones promise superior sound
"WHAT?!"
Swedish company Jays has launched its latest line of earphones, designed to pump out the bass and cut out the noise.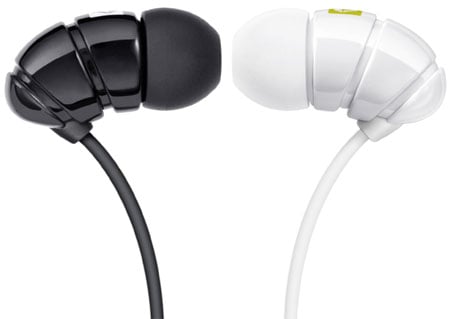 Jays' S-Jay earphones
The firm claimed that the tubeless round armature of its S-Jays cans is unlike that of any other earphones. The result, it said, is an "impressive audio range" that combines precision highs with colourful mid-tones, and a frequency response of 20 to 20,000Hz.
An on-board sound isolating system helps to drown out ambient noises, although this is nothing unique. The five supplied pairs of silicon sleeves help keep the cans snug and comfortable inside your lugholes and minimise sound leakage.
At the end of the 60cm cord, you'll find a gold-plated 3.5mm jack. But the firm will also throw in a stereo splitter, so you and a chum can sing along simultaneously, and a 3.5mm stereo mini plug.
A pair of black or white S-Jays earphones will set you back £60 ($82/€63). ®