Veteran F1 designer readies 'affordable' sportster
P1-E a 'driver's car for the 21st Century', claims creator
'Leccy Tech Early in 2008, former McLaren and Jordan F1 designer Jim Dowle announced that his company, JJAD, would make a bespoke two-door sports car called the P1. It has now been announced that it will be an electric sports car, so consider our ears officially pricked up.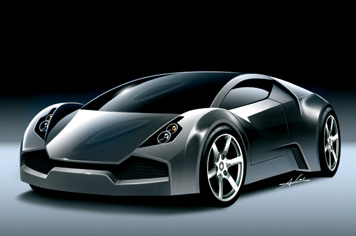 Jim Dowle's P1-E: 0-60 in 2.9s
Called the P1-E, the car will hit 60mph in 2.9 seconds, thunder - quietly - on to 130mph and will cost £55,000 when it goes on sale in 2012.
Other technical details include two electric motors that together put out 290kW (389bhp) and 590lb ft of torque – all in a car weighing only 1055kg, just 145kg more than a Lotus Elise - a lithium-ion battery pack good for a 230-mile range, and four-wheel drive.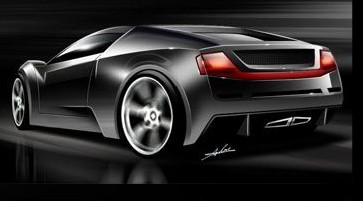 Runs for 230 miles - but at what speed?
The P1-E will be made from composite body panels over a carbon fibre and aluminium chassis. Not a bad looking lump of carbon and all, if the concept designs are anything to go by. Hint of Lancia Stratos, dash of Lamborghini Gallardo, touch of Lotus Exige. Works for us.
Dowle's take on the future of the 'leccy car? "All the electric cars produced to date have been compromised in one way or another and most have been of little attraction to the enthusiast driver," he said.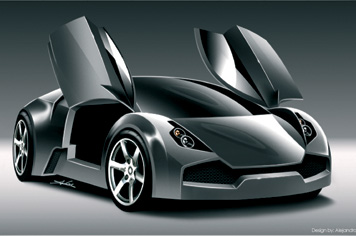 Uncompromised?
"We decided it was time to create an affordable electric sports car that combined the advantages of conventionally-engined machines with those of electric ones, without the disadvantages of either – in short, a drivers' car for the 21st Century."
Amen to that. ®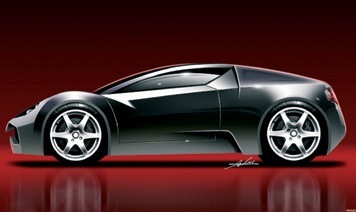 Yum