PSP Carnival Colours come to town
Plus, a red Xbox 360 in the works?
Few would disagree that the games industry is a colourful business. But it looks set to become even more so, thanks to Sony's creation of four colourful PlayStation Portables - and, potentially, a redesigned Xbox 360 from Microsoft.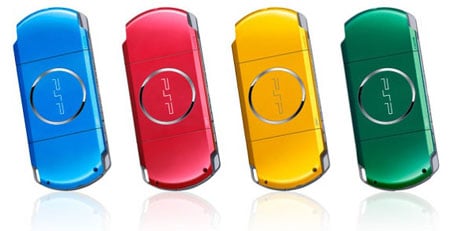 Sony's Carnival Colours collection of PSPs
The "Carnival Colours" collection gives gamers the choice of a "vibrant blue", "radiant red", "bright yellow" or "spirited green" body for the PSP-3000, which was unveiled back in August.
Each colourful model is sold in a standard pack that includes one 1200mAh battery and an AC adapter.
Alternately, you can splash out on a value pack containing a 4GB Memory Stick Pro Duo card, a wrist strap and console pouch, both of which will match your chosen colour.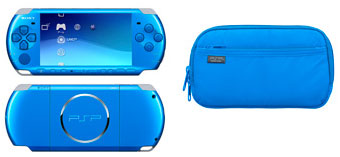 Value pack buyers get matching accessories
Sadly, Sony's only announced its Carnival Colours PSP collection in Japan so far, where the standard pack will cost ¥19,800 ($221/£160/€171) and the value pack ¥24,800 ($277/£201/€214). Both sets will land in Japan during March.
If you're more of an Xbox 360 fan then word from a mole who spoke to website Ars Technica is that Microsoft is set to paint its console red as part of a special Resident Evil 5 bundle pack.
Aside from the red console, the pack's also rumoured to include a red controller, a copy of the game and a Resident Evil theme for the New Xbox Experience.
Since Microsoft's yet to confirm the bundle pack, a launch date or price is still unknown. ®