Modular LG phone spied online
Images fuel plug-in accessory speculation
Leaked pictures of a previously unseen LG phone have led to rumours that the firm's developed a modular device that supports a range of plug-in accessories.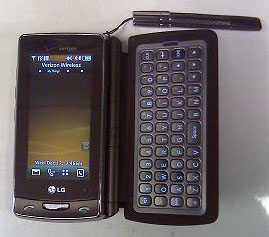 Could this be LG's VX9600?
Originally posted on the Howard Forums message board, the pictures show a phone not unlike LG's Shine.
In the images, a docking port can be clearly seen once the phone's been removed from its keyboard-equipped case. This, presumably, has led to suggestions that the case is designed to feed data through to the phone from whatever accessory is slotted into the other half of the case.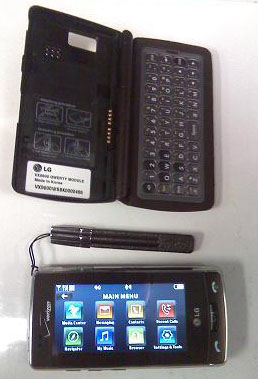 A plug-in gaming keypad's rumoured to fit the phone
Despite an absence of pictures of additional accessories connected the phone, it's also claimed that a gaming pad and stereo speakers will be available as add-ons.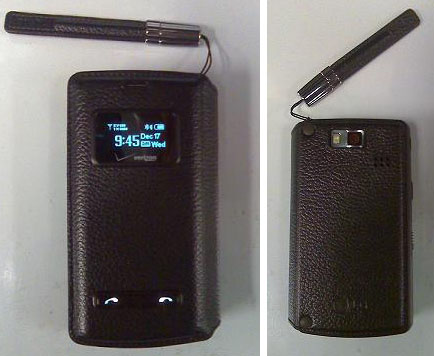 At least we know it has a camera...
Little else can be gleaned from the pictures, other than that the phone – said to be called the VX9600 – has a large touchscreen and a rear-mounted camera. ®