This article is more than 1 year old
Western Digital Caviar Green 2TB hard drive
Very, very quiet - and very, very capacious
Review Western Digital will break new ground later this month when its 2TB Caviar Green WD20EADS hard drive goes on sale. Seagate packed 1.5TB into its Barracuda 7200.11 drive by using four platters and eight heads, but WD has gone a step better and squeezed 33 per cent more storage capacity into the same space.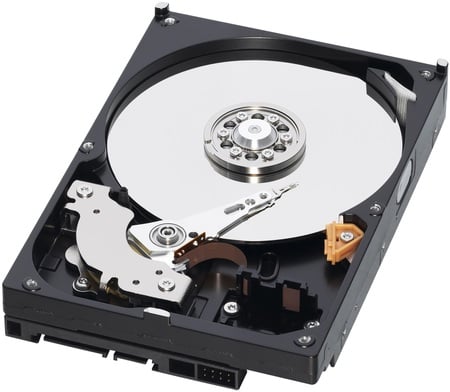 WD's Caviar Green 2TB: capacious, most capacious
This marks the 2TB - 1.81TB once formatted - Caviar Green as the first drive to pack 500GB of raw storage capacity on each platter. It's worth making it clear that this is a single internal SATA hard drive so there's no jiggery-pokery involved, like packing a pair of RAIDed drives together.
The WD20EADS is a one of WD's GreenPower-branded units, complete with IntelliPower motor control which means that some drives in the product range may have a rotational speed of 5400pm while others may operate at up to 7200rpm. In the case of the 2TB Caviar Green, the notional speed is 5400rpm which results in a latency of 5.5ms rather than the 4.2ms you typically see on a 7200rpm drive.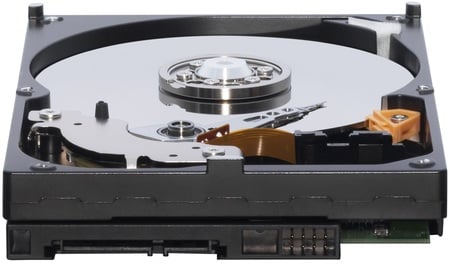 Variable spin speed
This certainly pays off in terms of the sound and vibration levels. The Green has a reasonable idle noise level of 25dBA that only steps up to 29dBA under load. Those noise ratings fall between a typical 7200rpm drive and a really quiet 5400rpm unit, which is a testament to WD as packing four platters into a drive is a sure-fire way to raise noise levels.