This article is more than 1 year old
Verizon profits pumped 15 per cent
Data packages drown American sorrows
Profits at Verizon Communications jumped 15 per cent in the fourth quarter as folks continue to numb their sorrows about the troubled economy with television, the internet, and wireless communications.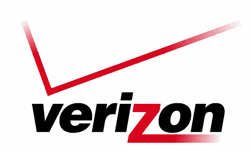 For the final three months of 2008, Verizon posted net income of $1.24bn compared to $1.07bn in the same period last year.
Revenue rose 3.4 per cent to $24.65bn.
In the wireless business, sales increased to $12.85bn from $11.44bn year-over-year. The revenue gain was boosted by customers spending more on data services for their mobiles such as text messaging, email, and internet browsing.
The average Verizon wireless subscriber spent $51.72 per month during the quarter. That was a small decline sequentially, from $52.18, but up year-over-year.
Verizon Wireless added 1.4 million subscribers during the quarter, down from 1.5 million added the previous quarter. More than 65 per cent of its retail customers now own 3G handsets, according to Verizon – which means more money spent on expensive data plans.
The company said it now has more than 80 million wireless customers total.
In the wireline biz, Verizon earned $11.9bn total. The company added 303,000 fiber-optic TV customers during the quarter and 282,000 fiber-optic internet customers, the highest-ever for the company.
Wireline data revenues represented 43.6 per cent of the operation's total earnings.
For the full year, Verizon's net income was $6.43bn, up from $5.52bn in the previous year. Revenue was up 4.2 per cent to $97.4bn compared to 2007. ®