Geeks re-invent breakfast
Wii-style toaster fires slice onto wired plate
We all know breakfast's the most important meal of the day. So ditch your cafe-bought Marmite toastie and cook yourself a slice in the Wii-inspired toaster.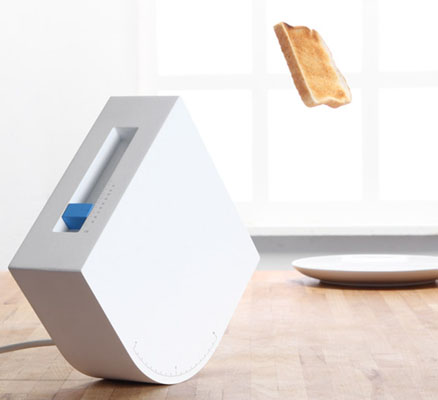 The Wii-like toaster launches slices towards your plate
Designer Ivo Vos hopes to... ahem... "celebrate the mundane" with his toaster, which thanks to its 42° angle and 5.2N of force, can hurl your freshly browned toast across the room, he says.
If you've lined things up correctly, the toast may even land slap-bang on your plate.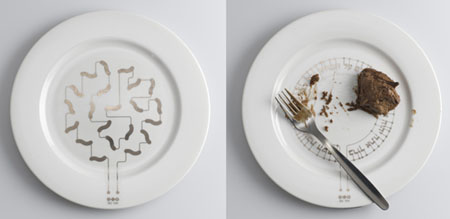 The +/- Plate will keep your toast warm
But toast goes cold quickly. So designers Ami Drach and Dov Ganchrow have invented a warming plate, for which they obviously took inspiration from the defrosting capabilities of a car's rear window.
That's because the +/- Plate has "silk-screened gold and amorphic metal films" embedded in its surface. This enables the 12V plug-in plate to heat-up and keep your chosen food warm.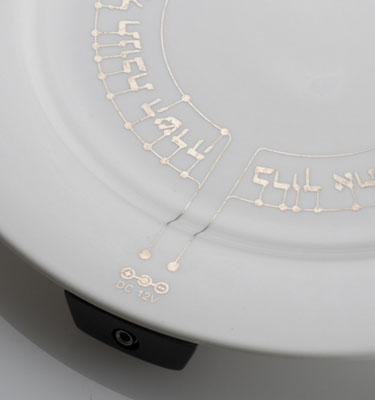 Secret message in the inlaid warming wires?
It's even said to be able to get hot enough to cook an egg on.
Alas, no plans to launch either the Wii-like toaster or warming plate have been announced, so it's back to the porridge for now... ®