iPhone juices AT&T profits
BlackBerry buoys Verizon
AT&T today reported its earnings for both 2008's fourth quarter and the full year. Compared with 2007, there's good news and there's bad news - and the good news starred the iPhone.
First the bad. Fourth-quarter net income was down 23.3 per cent year-on-year, with $2.4bn in 2008 compared with $3.1bn in 2007.
Wired voice-service revenue also declined, down from $9.8bn in Q4 2007 to $8.8bn in Q4 2008 - a drop of 10.3 per cent.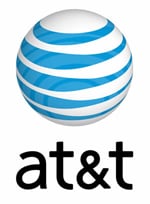 Now the good. Full-year net income was up. That critical bottom-line figure increased 7.7 per cent, from $11.95bn in 2007 to $12.87bn in 2008.
A major part of that increase was due to wireless revenue, which shot up 13.5 per cent, from $10.2bn in Q4 2007 to $11.5bn in Q4 2008. The company reported one million more wireless subscribers in Q4, resulting in a total of 77 million, an increase of 7 million in 2008.
And here's where the iPhone comes in. AT&T activated 4.3 million iPhones in the second half of 2008. Of those, 1.9 million were activated in the Meltdowny Q4. Although that may seem like a disappointing number for a holiday season, remember that the pent-up demand for the iPhone 3G spiked those Q3 numbers.
The iPhone was no doubt also a central reason for a 51.2 per cent growth in wireless-data revenues in Q4. According to AT&T's press release, "wireless integrated devices in service more than doubled over the past year."
The company's U-verse TV subscribers also grew, with the service now reaching 17 million "living units."
Living units.
The Wall Street guessmen may not be breaking open the bubbly, but they can't be too disappointed in AT&T's financials. The company's 64-cents- per-share earning missed analyst estimates by a penny.
AT&T's Chief Executive Randall Stephenson credits the iPhone with the company's relative success during the Meltdown. "The most important step that we took in 2008 was our iPhone 3G launch," he said, according to the AP.
But don't feel sorry for telecoms who don't have the iPhone to rely upon. As we reported yesterday, Verizon's financial statement revealed an increase in net income from $5.5bn in 2007 to $6.4bn in 2008, a bump of 16.4 per cent.
Even during the Q4 meltdown, Verizon's net income increased year-on-year from $1.1bn in Q4 2007 to $1.2bn in Q4 2008.
Sales of Verizon's BlackBerry Storm have been none-too shabby, either. Despite some early devastating reviews, Verizon now claims that they've sold one million of the iPhone competitors since their November 21 release - that early December software update seems to have helped. A lot.
Verizon reported that revenue from wireless data services increased 41.4 percent in Q4 2008 - a figure that, of course, doesn't include people fiddling with their new Storms in January, when sales of that smartphone reached the one-million mark.
The bottom line: Wireless voice and data services are bright spots in an otherwise gloomy time for tech companies. Revenues from wired-voice services, however, are falling - but that comes as no surprise. ®
How many of your friends no longer have land-line phones? Do you? And if so, how often do you use it compared with your mobile?
Thought so. ®