EU nixes Intel delay play
Anti-compete suit re-tracked
Adding to Intel's recent woes, the EU will not give the chipmaker more document-gathering time as it battles accusations of anti-competitive behavior.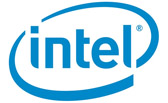 Last July, the European Commission issued a Statement of Objections (SO) that accused Intel of such anti-competitive maneuvers as paying rebates to a retailer to carry only PCs with Intel inside, paying an OEM to slow down their plans to launch AMD-based machines, and offering rebates to that same OEM if they'd only build Intel-based laptops.
Intel responded to the SO by saying that it had done nothing illegal and that it was clear "the allegations stem from the same set of complaints that our competitor, AMD, has been making to regulators and courts around the world for more than ten years."
Then, in October, Chipzilla filed an appeal with Europe's Court of First Instance that had the effect of pausing the procedures. At that time, Intel spokesman Chuck Mulloy said the appeal was related to Intel's ability to conduct a full defense.
But today, Reuters reports, EU rejected Intel's bid for a delay, thus preventing Chipzilla from acquiring more documents from AMD to support its defense.
AMD, as might be guessed, is as pleased as Intel is discomfited. The company - also reeling from the unrelenting Meltdown - issuing a statement saying that "The [EU] order is entirely consistent with the continuous and clear case law on this issue and Intel's appeal was simply an attempt to delay the Commission's decision making process."
The wheels of justice may grind slowly, but the EU is trying to speed things up a bit. ®