Sony's 11in OLED finally lands in Europe
Credit-crunch defying price
Blighty will finally receive its first shipments of Sony's first commercially available OLED TV, the XEL-1, later this week, but your pockets had better be deep.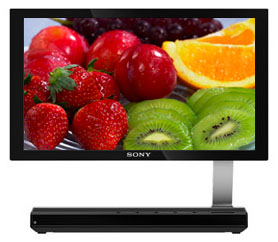 Sony's 11in XEL-1 OLED TV: lands in Europe this week
The 11in XEL-1 was launched in Japan back in October 2007 and appeared on US store shelves in January 2008. European punters will now be able to get their hands on the 3mm-thick screen from Sony stores and select retailers later this week.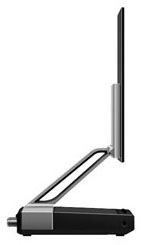 The set's just 3mm thick
Price is the disappointing news for early adopters, though. Because despite the XEL-1 costing roughly ¥200,000 (£1570/$2243/€1690) and $2500 (£1750/¥222,900) when released in Japan and the US, respectively, the screen will cost Blighty's telly addicts a whopping £3490 ($4926/¥440,000).
Aside from being an HD screen, the XEL-1 features a 1,000,000:1 contrast ratio and a 178° viewing angle.
If you're not afraid of your bank manager, then pre-order your XEL-1 online now. ®