This article is more than 1 year old
AOL lays off 10 per cent, freezes pay
Ad slump blamed
AOL will lay off 10 per cent of its workforce, or about 700 people, to cope with an advertising slump from the US recession, according to a memo sent to employees Wednesday.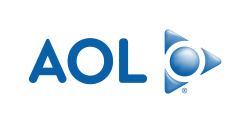 The Time Warner internet division will also freeze employee merit pay raises in 2009 to help minimize the layoffs, AOL chief Randy Falco said in the email.
"The deepening economic recession has affected every corner of the economy, including our own, Online marketers have tightened their ad buying across the board, reducing their spend by hundreds of millions of dollars," Falco wrote.
Most of the job cuts will be in the US and be completed by the end of March. The rest will be made abroad over the next several quarters.
In addition to layoffs and halting raises, Falco said the company will review all AOL products and services "to make sure every one fully supports our strategy and has the potential for growth."
AOL operations in Mountain View, California will be consolidated from two buildings to one and in Los Angeles, from two floors to one.
Falco wrote that AOL is "two years into a three-year turnaround plan" that will focus on its publishing, advertising and social media businesses.
Earlier this month, Time Warner said 2008 will likely be its first annual loss in six years when the company reports its yearly financials on February 4. The company had fingered the loss partly on AOL's weaker-than-expected advertising business.
The full text of Falco's memo has been printed by the Wall Street Journal. ®