American Stereotype™ walks Google's mean Street View
Gun? Check. Liquor? Check
---
We're fully aware that some of our UK readers have pretty well decided that the average American wears a baseball cap, Harley-Davidson sweatshirt, jeans and cowboy boots and walks the mean streets of the Land of the Free with a hunting rifle while swigging from a bottle of hard liquor.
Nothing, of course, could be further from the truth, as this snap from Google's Street View shows: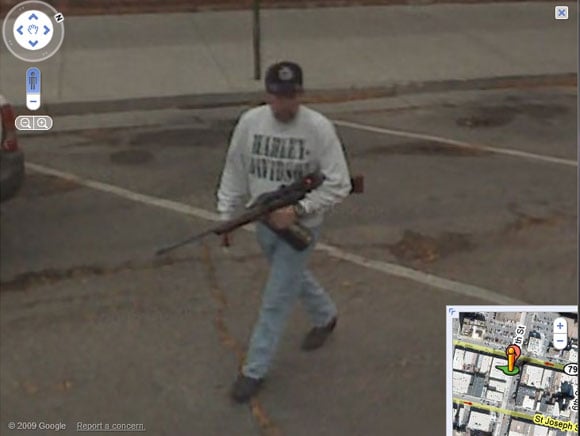 Splendid. Doubtless our US friend is on his way to a fellow NRA member's trailer park home to watch the baseball while washing down pork rinds with a coupla six-packs, as is the local custom. ®
Bootnote
Thanks to Travis Winship for the tip-off.