Street View vehicle kills Bambi
Cervine slaughter outrage rocks cyberspace
---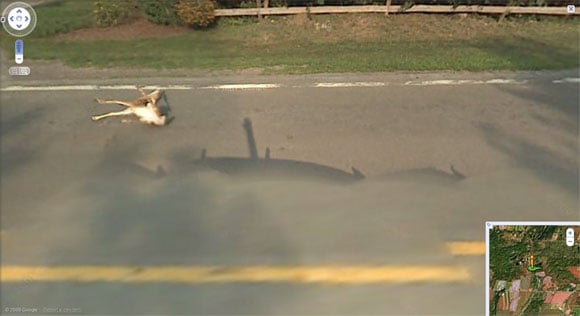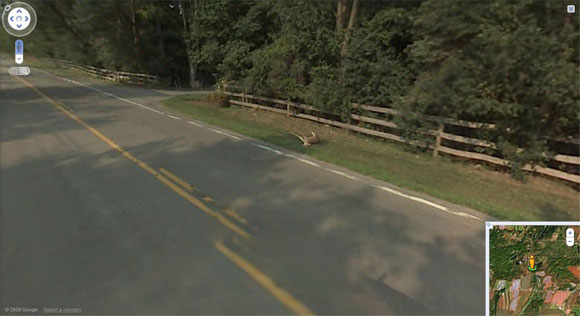 Well, no sooner had sharp-eyed netizens spotted this outrage and expressed their horror and disgust across cyberspace, than Google pulled the offending images. Too late, of course, because concerned animal lovers had already moved with lightning speed to get the above screengrabs of the slaughter.
For the record, the cervine road kill incident took place here, in Five Points Rd*, Rush, New York, although any attempt to pinpoint the corpse results in the traditional "This image is no longer available" message.
In summary: Do no evil, but if you must do evil, then have the "delete evil" button close to hand. ®
Bootnote
*Yeah, we know - deer normally count as ten points on the roadkill scale.