In years gone by, £100 didn't get you many megapixels for your money. But Pentax has expanded the cheap compact camera market with a feature-rich shooter.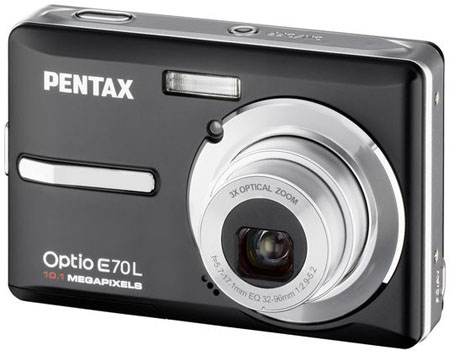 Pentax's Optio E70L: good value for money
The firm's new Optio E70L is described as an "entry-level compact" that's ideal for point-and-shoot novices searching for an easy-to-operate and, more importantly, cheap camera.
Aside from its 10.1Mp snapping capability, you'll get a 3x optical zoom and a fairly roomy 2.4in screen.
Pre-set scene modes for still image snapping are included, and the on-board facial recognition technology will seek out up to ten people simultaneously. Smile detection and shake reduction also feature.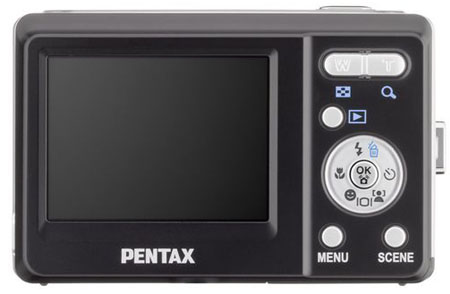 10.1Mp and a 2.4in display
The cheap camera can be used to capture videos and is powered by AA batteries, which are included. A case comes as standard too.
Pentax's Optio E70L will be available next month for a credit-crunching £100 ($142/€111). ®