It managed to improve its web service by about 10am - some time after die-hard passengers would have struggled to their local service stations to find that trains were running every two hours if at all.

Even the National Rail service succumbed, with online times about as rare as a snowplough on the rail network.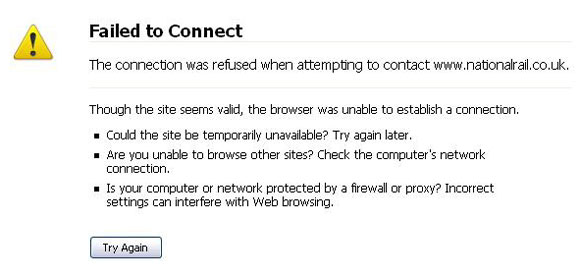 Mayhem broke out on the roads as Chelsea farmers and extreme sports types realised they didn't actually know how to use their vehicles' four wheel drive and promptly wiped out, blocking whatever roads were open.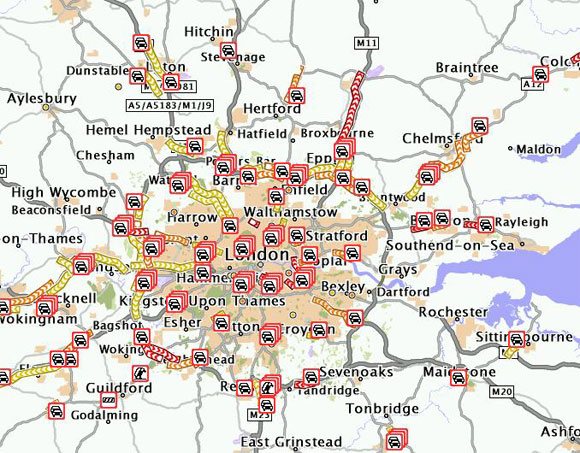 Anyone who had made it into London would have found barely any tubes running, and not a bus to be seen. Meanwhile, Heathrow, Stansted and London City airports put up the shutters, while Gatwick was experiencing severe delays.
It was down to the hardy folk up North to sum the situation up, with this bunch taking advantage of Nott's online network of CCTV cameras to make their point. (Warning - image on next page contains rude word and may not be safe for the more delicate of workplaces.)