Review Times have certainly changed since Prada's first touchscreen phone strutted into UK stores back in early 2007, bringing minimalist chic touch control to the fashion conscious, cash-splashing phone buyer months ahead of the iPhone's arrival.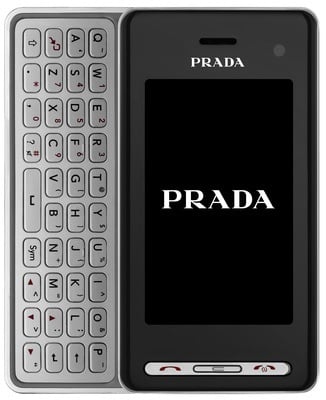 LG's Prada II:
It's taken a while for Prada II to land, but LG's second venture with the high-end fashion house has now arrived as the re-modelled and upgraded LG KF900.
Presumably, Prada thinks LG got it right first time with the stylishly minimalist design, as this model is almost identical to the original. What is strikingly different though is a slide-out full Qwerty keyboard that slips into play from the side of the phone, adding bulk to the bodywork: it's now 16.8mm thick to the original's svelte 12mm.
Two years is a long time in mobile technology, so the phone's features have been overhauled to keep it up to speed. The Prada II supports Wi-Fi and 7.2Mb/s HSDPA 3G, and packs a 5Mp camera.
Centrestage is the phone's 3in, 400 x 240 pixels, 262,000-colour display, which gives ample room for tapping and swiping plus a decent amount of viewing space for browsing. The only front panel keys are call, end and clear buttons on a sliver of chrome panelling beneath the display. A secondary, low res camera takes care of any video calling requirements you might have.
Alongside the volume, screen lock and camera keys on the side, is a button that pops up a list of open apps you can switch between and a list of favourite functions.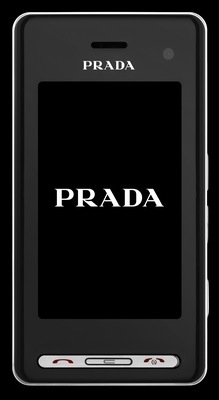 Time for the new black?
The body has a solid, well-made feel, and the metallic slide out keyboard feels suitably robust. There is a motion sensor built into the phone - of course - which automatically switches between portrait and landscape in certain apps, depending on how the phone's being held. Sliding out the keyboard also rotates the screen and presents a carousel of features, such as new emails, messages or memos, on screen. The flat, rectangular keys are large enough and sufficiently well spaced to allow reasonably quick, error-free typing with thumbs.
Similar topics