Asus has introduced its latest Eee PC, a 10in model that will incorporate the latest Atom CPU - the N280 - and a nine-and-a-half hour runtime.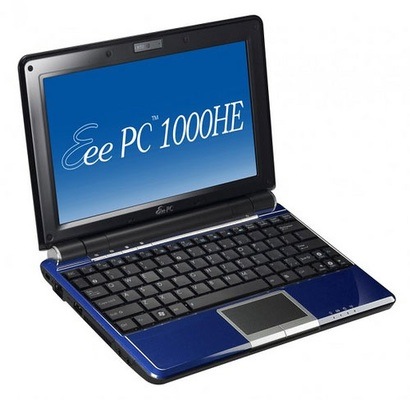 Asus' Eee PC 1000HE: shades of Aspire One?
The battery life is Asus' claim, of course, and numbers quoted by vendors are rarely achieved in real-world usage. Asus said the Eee 1000HE has a six-cell battery, but didn't specify its capacity.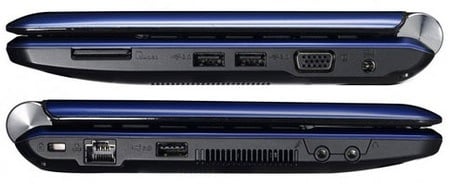 Stock netbook portage
The N280 runs at 1.67GHz, up from the N270's 1.6GHz, and the machine's 1GB memory will be clocked at 667MHz rather than 533MHz. That's thanks to an improved chipset: Intel's GN40, which also bring HD-capable graphics, though at what cost to battery life remains to be seen.
Other specs are largely Small, Cheap Computer standard: 10in, 1024 x 600 screen; three USB ports; SDHC card slot; VGA port; and 10/100Mb/s Ethernet, plus 802.11n Wi-Fi and Bluetooth. It comes with a 160GB hard drive and a Sony/Apple-style lozenge keyboard.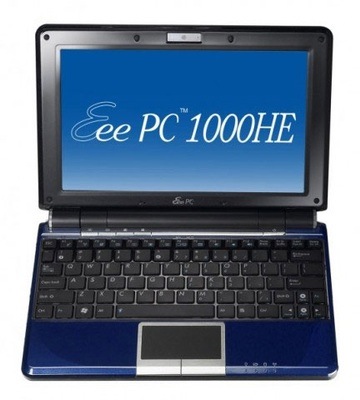 Now with a lozenge-style keyboard
The only versions of the machine currently listed are down as Windows XP boxes. There's no word on Linux versions.
Due to be made available in a choice of glossy blue and black cases - shades of Aspire One? - the Eee 1000HE will cost $400 (£280/€311) when it ships in the US. European availability and pricing has yet to be released. ®
More Eee PC Reviews...
Similar topics