The fact that nobody seems to want a Motorola phone these days wasn't terrific for the handset maker's bottom line in 2008.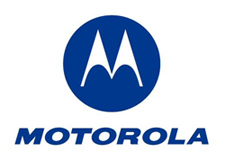 Motorola reported today that it shipped 19.2 million handsets in the fourth quarter last year. That's 6.2 million units fewer than it did the previous quarter and 16.3 million fewer than the same quarter in 2007.
Along with the gloomy results, the company also booted its financial chief Paul Liska, who had been with Moto for less than a year. Moto tapped senior veep Edward Fitzpatrick to fill the CFO role until it finds a permanent replacement.
In two years, Moto's share of the global market has fallen from 23 per cent to just 6.5 per cent, according to industry bean-counter Technology Business Research. Problem is that the Illinois-based company hasn't had a popular handset since the Razr, which debuted more than three years ago. The global recession certainly isn't helping its ailing coffers either.
Motorola's net loss in Q4 was $3.6bn, down from a $100m profit in the same quarter last year.
Revenues were $7.1bn in the quarter, down 26 per cent from a year ago.
Broken down, the mobile devices business was unsurprisingly the biggest drain with sales down 51 per cent last year to $2.35bn. Operating loss in the handset unit was $595m.
The company's Home and Networks Mobility unit reported sales of $2.5bn in Q4, down five per cent year-over-year.
A bright spot was Moto's enterprise division, which saw sales increase four per cent from Q4 last year to $2.2bn.
For the full year, Motorola posted sales of $30.1bn, compared to $36.6bn in 2007. Its operating loss for 2008 was $2.4bn compared to a loss of $553m the previous year.
Moto also said it has suspended a five cents per share investor dividend as part of its $1.5bn cost-cutting plan for 2009. The company didn't say what additional measures were a part of the plan — but these things usually involve layoffs.
Last month, the company said it would eliminate 4,000 jobs, with 3,000 coming from its handset businesses. The cuts were on top of 3,000 layoffs made in the last quarter of 2008. ®
Similar topics