As if from nowhere, Toshiba has unveiled a supremely sexy touchscreen mobile phone.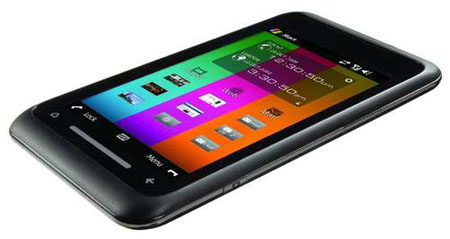 Toshiba's TG01: slim design, 800 x 480 display
The firm's claimed to have taken all of its TV know-how and crammed it into the TG01's 4.1in, 800 x 480 touchscreen, resulting in a smartphone that'll "revolutionise the mobile entertainment world" – at least according to Toshiba.
Despite being only 9.9mm thick and slightly taller than the iPhone, the TG01 still crams in HSDPA 3G connectivity, Wi-Fi and on-board A-GPS navigation.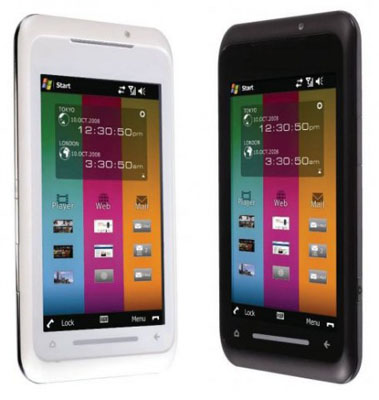 A 1GHz processor and 32GB of Micro SD storage feature
A-GPS is useless if you can't find the correct application, though. So Toshiba's equipped the smartphone with a virtual trackpad and a "G-sensor" which is akin to an accelerometer yet lets you tilt the phone around a single point.
There's no word on camera capability yet, but a Micro SD card slot is included for up to 32GB of storage. DivX and Flash are supported, and direct access to Facebook and YouTube is supported.
Toshiba's opted to base the TG01 on Windows Mobile 6.1 and a 3D user interface of its own devising. Processing capability's based around a 1GHz Qualcomm Snapdragon chip.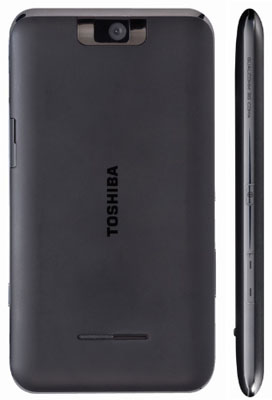 The 9.9mm thick phone runs Windows Mobile 6.1 and a 3D UI
A launch date or potential price haven't been unveiled yet, so keep your ears pricked for more TG01 announcements from Mobile World Congress in Spain later this month. ®
Touchscreen Phone Reviews...
| | | | |
| --- | --- | --- | --- |
| Nokia 5800 | HTC Touch HD | LG Renoir | iPhone 3G |
Similar topics