Review What swings it for you? First-in-class features? Terrific usability? Value for money? Or is it pure design style? While some mobile makers have been cosying up to top fashion houses for the kiss of designer cachet, Nokia has been busy doing its own thing, and the 6600 Fold is its latest model to sashay that fine line between style and substance.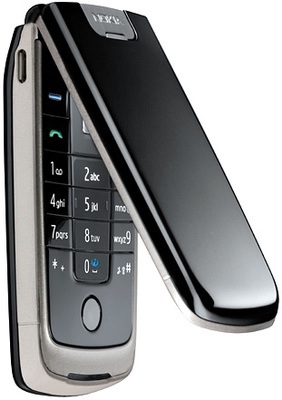 Nokia's 6600 Fold: smooth with a capital 'smooth'
Although carrying a similar name to the 6600 Slide, the 6600 Fold has its own distinct personality. The clamshell design is one smooth-on-the-eye number, with a graduated mirrored shell that opens neatly using a button-triggered release mechanism.
Clearly, heavyweight features aren't its chief selling point. Based on Nokia's commonly used S40 user interface, the 6600 Fold has a middle-of-the-road set of functions, steering clear of high-end stuff like Wi-Fi and GPS, though it does have 3G.
The 6600 Fold is quite a swish, compact clamshell model measuring 87.7 x 44 x 15.9mm closed. It weighs in at a heavier-than-you-expect 110g, and feels solid and robust in the hand. The casing comes in either black- or purple-on-silver finishes, with a gradation running up the bodywork. There's a brushed metal bevel by the hinge that's continued over to the glossy back cover, which, with the 2Mp camera poking out, looks almost like a front panel.
Nokia's drawn on another fashionable trend with a 'hidden' LCD display under the mirrored surface of the front. It comes to life, glowing through the panel, when you get a call or message, and shows the time when activated. It also provides music or radio info when those features are in full swing. A small light strip under the bevel can also be set to pulse.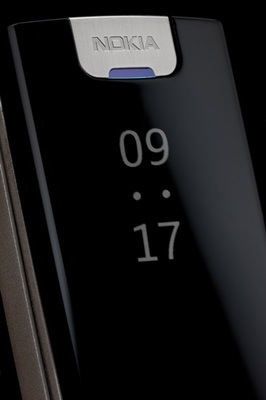 Nokia's take on the 'hidden' LCD
While there's no touch control, the 6600 Fold does have tap control. With a quick double-tap on the front panel, users can bring up the LCD status - so you can see if there are any missed calls or texts, or check out the time. You can also double-tap the shell to mute incoming calls or alarms, and do it again to reject calls or snooze the alarm.