Cards up to 8GB can be used on the phone. Unfortunately, there's no easy-access slot for hot-swapping memory cards, so you have to remove the battery and back panel – not an easy job, thanks to the smooth, seamless design, and you run the risk of bending that brushed metal bodywork.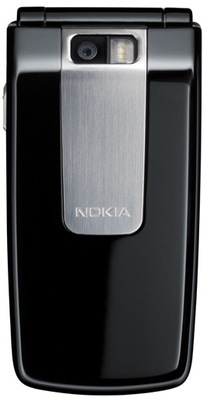 Not an impressive camera
The supplied set of earphone that slip into the micro USB port are a two-piece set with a 3.5mm adaptor on the remote control. They're a better-than-average set for a phone, anyway, with the snugly fitting in-ear buds producing a well-balanced sound with bass in all the right places.
Although it's part of the smooth design, the positioning of the connector is a bit annoying. It's more snaggable in the pocket than a top- or bottom-mounted port. And with the earphones plugged in, the phone doesn't quite fit into the soft pouch Nokia supplies with the phone. The onboard FM radio does a decent job, storing up to 20 stations, though, as usual, it requires the earphones plugged in.
Less satisfactory is the somewhat basic 2Mp camera. Indeed, it's surprising that Nokia has given this style-oriented phone such an entry-level shooter. The cheaper 6600 Slide, for instance, has a 3.2Mp autofocus snapper, which is quite limited in itself, but has got more going for it than this phone's.
If you want to take quick snap'n'send picture messages, it does the job adequately, if it's not particularly refined. Image detail is very limited though colour reproduction is reasonable in strong light. The dual-LED flash does provide a bit of welcome extra illumination in dark environments, but it hasn't a great effect over a metre or so away from the subject, and images tend to be grainy. The lens positioning isn't ideal - as you cradle it for shooting in upright mode, you have to watch for fingers straying into shot.
The UI is basic too, with menu lists of options and a small number of standard lower-level cameraphone settings available, such as white balance, brightness, effects and a self-timer. You can also upload shots directly to a Flickr account. Overall, though, this isn't the sort of handset to go for if you're concerned about getting high-quality images.

Near-continuous back panel
Video footage can be shot at up to 640 x 480 resolution, though at 15f/s, recorded clips don't play back particularly smoothly. The phone can play video content in the H.263, 3GPP, H.264 or MPEG4 formats.
Sponsored: Practical tips for Office 365 tenant-to-tenant migration