Although there's no GPS here, the 6600 Fold does have Nokia Maps software. This can be used for looking up directions or finding places and services - maps are updated over the air - but it even lacks the approximate local area triangulation you get with Google Maps on some mid-tier mobiles. You can connect a Bluetooth GPS pick-up, though.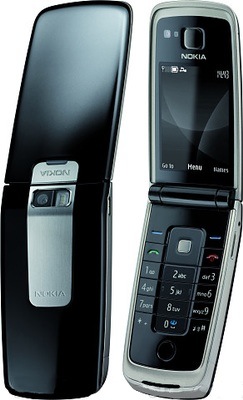 Text-friendly keypad
Nokia's own-brand internet browser does a reasonable job at getting around websites, though it can take time rendering complex pages and isn't as sophisticated as S60 smartphone browsers. Fortunately, Nokia has again included Opera Mini, which offers an alternative, easier-to-use browser experience.
Nokia also includes a Flickr client, its WidSets widgets-based application and Yahoo! Go. Both WidSets and Yahoo! Go bring web-based updates, news and information services, messaging, location-based searches, blogs and other services, all together on one screen. Another online Search app is included too, plus Nokia's Download! tool, from which users can find a selection of apps for the handset.
There are no surprises within the phone's organiser toobox. It has regular calendar, to-do list, notes, calculator, convertor, voice recorder, a world clock and various other timekeeping functions. Half a dozen Java games are pre-loaded too.
Form may be high on the agenda for the 6600 Fold, but Nokia hasn't ignored the basics of taking and making calls – they sound perfectly loud and clear. It's a good texting phone too. Our tests gave us a comfortable three days' usage between charges with typical quantities of calls, music playing and web browsing.
Verdict
Does the 6600 Fold's eye-catching design seal the deal for you? If not, it's highly unlikely that the phone's features alone will make you swoon. Its functionality is mostly standard mid-tier Nokia S40 fare that you can find on plenty of other handsets that cost less. Should you fall for the looks, the features are no worse than rival offerings, disappointing camera aside. It's well-built, easy to handle and does what it does well enough. But you'll be paying a premium for style over substance. ®
More Phone Reviews...
| | | | |
| --- | --- | --- | --- |
| LG Prada II | Walkman W302 | Nokia 6600 Slide | HTC Touch Viva |

Nokia 6600 Fold clamshell phone
Nokia's flip phone sashays the fine line between style and substance.
Price:
Contract: from free. Pre-pay: £180. Handset only: £239 RRP