Specifications for and a promotional picture of an upcoming Samsung touchscreen smartphone have been leaked online.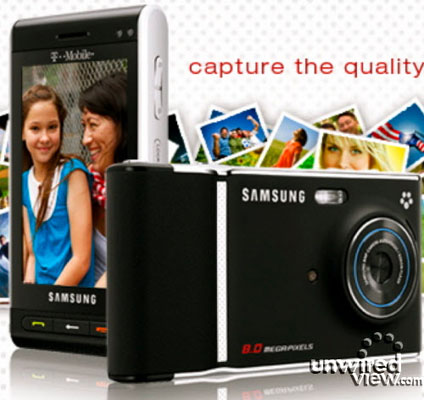 Samsung's Memoir: no 3G?
Rumoured to be called the Memoir T929, the specifications come from a mole that spoke to website Unwired View. Although everything on the list seems about right, we were surprised to learn that 3G compatibility has been left off.
Nonetheless, the pictured phone looks very sexy and we're told it sports an 8Mp camera. Support for various audio and video formats, including MP3 and MPEG 4, respectively, is also mentioned.
The "Advanced Voice Recognition" feature sounds promising and may mean a selection of the phone's applications can be opened and managed by voice alone – that's the dream, anyway.
Everything else is as you would expect. For example, Bluetooth's on board, as is a USB port - and you'll get just over five hours of talk time.
Given the picture, we'd expect the Samsung Memoir to appear on T-Mobile initially. A potential price has been leaked yet. ®