Apple delays 17in MacBook Pro
New ship date for new machine
---
Anyone looking to pick-up the new 17in "unibody" MacBook Pro will have to wait a little longer than expected. Apple has delayed the laptop's launch.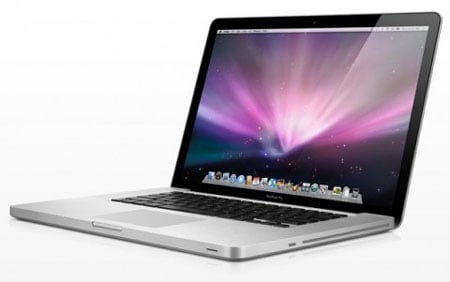 Apple's new 17in MacBook Pro: will now arrive in mid-February
The firm admitted that "wrapping up" the updated machine – which features an Intel 2.66Hz Core 2 Duo processor as standard – is "taking a little longer than expected". It'll now ship, presumably worldwide, from the middle of the month.
Apple unveiled the new 17in notebook at Macworld Expo last month. At the time, it said it would ship the machine by the end of January.
On board the 17in beast you'll get a 1920 x 1200 LED-backlit display with optional anti-glare coating. The basic model also comes with 4GB of memory and a 5400rpm 320GB hard drive. Prices start at £1949 ($2831/€2199). ®