This article is more than 1 year old
Cisco waves excuse boilerplate as profits fall
Announces layoffs that aren't layoffs
Pop quiz: What did Cisco blame for a 28 per cent drop in profits during its second quarter.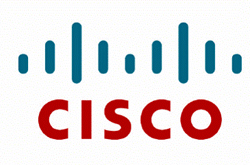 A) Somali pirates
B) The number 7
C) Global recession
D) Roger in accounting
Congratulations readers who chose shrewdly selected C. You must be getting good at this.
For the three months ending January 24, Cisco made a net profit of $1.5bn compared to $2.1bn posted for the same period last year. The networking giant's quarterly sales were down 7.5 per cent year-over-year to $9.1bn.
Cisco said that despite the decline, there's no plans for massive layoffs — but hold on — that's only because Cisco has a specific definition of massive layoffs.
CEO John Chambers said in today's earning call that restructuring may result in the loss of 1,500 to 2,000 jobs. But he doesn't consider that massive because he defines it as laying off 10 per cent of its workforce of 67,000 people.
"While there are no guarantees, we think the odds are reasonable that if we execute effectively...we may be able to avoid large downsizing events," said Chambers.
While Cisco's Q2 earnings certainly weren't good, many investors were actually expecting worse. After all, most technology suppliers have been taking a major financial beating from reductions in corporate and consumer spending in the recession.
"Cisco showcased solid financial strength during a period of significant economic challenge," Chambers said in a statement. "We remain comfortable with our long-term vision and strategy as we move into a new market adjacencies and prioritize our existing opportunities."
That last bit probably refers to Cisco preparing to plunge into the server business. It's an odd choice because not only does the server space usually offer smaller margins than Cisco's network swag, but it risks annoying partners like IBM and Hewlett-Packard which recommend and sell Cisco switches and routers.
The company said it's expecting Q3 revenue to be down 15 per cent to 20 per cent year-over-year.
In terms of forecasting, Chambers said during the earnings call that while he doesn't know how long the recession will last, he believes the US will be the first major country to recover. ®