Intel shuts Shanghai plant
Chinese job shift
---
Intel plans to shut down an integrated circuit-packaging plant in Shanghai as a cost-cutting measure that will affect about 2,000 workers.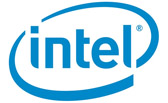 The company said today its chip manufacturing facility in the open economic development zone of Pudong, China will be shuttered over the next 12 to 18 months.
Intel spokesman Chuck Malloy told us the workers there are expected to be offered positions at the company's Chengdu or Dalian plants elsewhere in China.
The chip maker's assembly test facility in Chengdu currently employs over 600 people, according to the Intel website. Mulloy said the company is still working out the details of how many positions will be available at the plant.
The Dalian fab is still under construction and expected to begin chip production in 2010. The plant presently has a small number of employees now but will grow, according to Mulloy.
Intel has already announced the consolidation of several manufacturing and R&D operations around the globe this year to compensate for slower sales in the global recession.
In January, Intel said it will close chip assembly plants in Malaysia and the Philippines and stop US wafer operations in Oregon and California, affecting between 5,000 and 6,000 employees at the sites. Weeks later, it announced plans to merge its 800 European-based research and development staff into a single organization, dubbed Intel Labs Europe.
The cutbacks are spurred by Intel's 90 per cent drop in net income for its fourth quarter 2008 due to lowered demand from computers and a billion-dollar write-off of its investment in the WiMAX service provider Clearwire. ®