Stylish LG iPhone handset spied online
Not just one picture, but three!
---
A trio of pictures of what's thought to be LG's upcoming KM900 touchscreen smartphone have emerged online.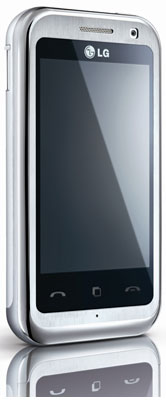 Is this LG's KM900 smartphone?
LG hasn't officially announced the device yet, but a very official-looking image shows off the device in all its iPhone-like beauty.
A separate shot that looks like it was snapped from an LG presentation document shows the phone's main menu, which looks almost identical to that of the iPhone's, yet is described as an "S-Class User Interface" by the accompanying strapline.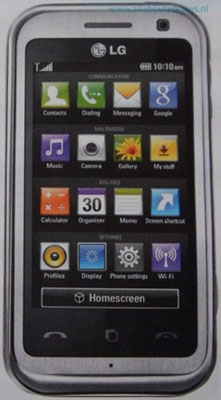 An iPhone replica menu
From this shot we can see the LG device supports Wi-Fi, has direct access to Google and features a built-in camera – which online sources have rumoured to be a 5Mp snapper.
The third shot, which again sports an official feel about it, shows an arched navigation wheel on the top quarter of the phone's screen. It's likely this will be used for quick access to the user's favourite applications, such as photos, the web and music.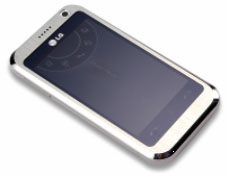 The talker could arrive next month
It's also rumoured the KM900 will hit European shops next month, so a Mobile World Congress announcement later this month could well have been planned by LG. ®