Apple banishes Macs to old folks home
Power G4s and the age of obsolescence
---
Apple has quietly declared that Power Mac G4s, Xserve G4s, and the PowerBook G4 are now either "vintage" or "obsolete."
These designations make once top-of-the-line but now elderly Macs ineligible for repair at the company's service centers. Also, Apple will no longer provide their users with either parts or documentation.
According to an Apple support bulletin picked up by MacMerc.com, the order will take effect on March 17 and will downgrade thus:
Vintage:
Xserve RAID
Xserve (Slot Load)
Xserve (Cluster Node)
Obsolete:
PowerBook G4
Power Mac G4 (Digital Audio)
Power Mac G4 (Quicksilver)
Macintosh Server G4 (Digital Audio)
Macintosh Server G4 (Quicksilver)
Apple defines vintage products as those that have been "discontinued more than five and less than seven years ago" and obsolete products as "discontinued more than seven years ago."
For most users, the difference is academic. For folks who bought their Macs in California, however, state law requires that vintage Macs remain serviceable until they graduate to obsolete status.
Seeing as how the later Power Mac G4 Mirrored Drive Doors and FW800 are already on Apple's vintage or obsolete lists, this appears to be the end of the line for Apple's Power Mac G4s and PowerBook G4s.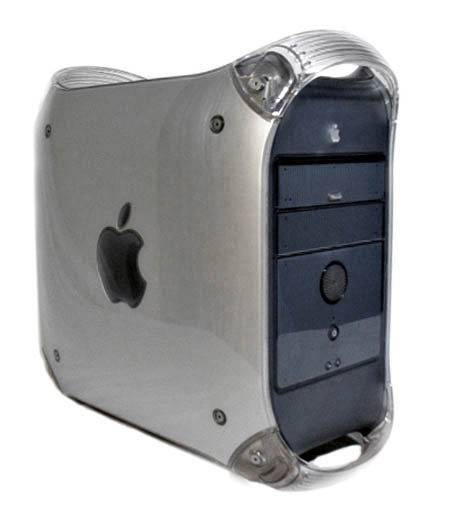 Sawtooth - the Power Mac G4 that helped save Apple from itself
The Power Mac G4 line was introduced in August of 1999 with the Power Mac G4 PCI Graphics, a disappointing offering that was built around the same motherboard as the earlier Power Mac G3 and was known in development by the somewhat ironic code name of "Yikes!"
Announced at the same time as the Power Mac G4 PCI Graphics but shipping a bit later was the Power Mac G4 AGP Graphics, known in development - and, by Mac aficionados for many years - as "Sawtooth."
Although Sawtooth was the code name for only the first AGP-equipped Power Mac, the name was informally used for its follow-on upgrades built using the same "graphite" tower case.
Sawtooth quickly became the go-to Mac for professional use and has been credited by many for helping Apple climb out of the hole it had dug for itself in the mid 1990s.
Sawtooth Macs were followed in mid-2001 by the Power Mac G4 known as Quicksilver - famous for its noisy fans - and in mid-2002 by the Mirrored Drive Door model, which also had noise problems that were so bad that Apple offered a retrofit fix.
Scores of Power Mac G4s of all types were kept alive for many a year by being upgraded with CPU accelerators from Sonnet, OWC, Newer Technology, and others. Many G4 accelerators are still available from those companies.
And now the last of the Power Mac G4s are being sent out to pasture.
Although the time-honored law of "If it works for you, it's not obsolete" remains in effect, more and more software won't run on Power Mac G4s. Apple new iMovie '09, for example, requires an Intel-based or PowerPC G5-equpped Mac, and although Final Cut Studio is listed by Apple as being able to run on a 1.25GHz or faster PowerPC G4, "run" is a relative term - "crawl" would be more appropriate.
And although Apple has yet to release official system requirements for its upcoming Mac OS 10.6, aka Snow Leopard, rumors abound that not only will it shut out Power Mac G4s, but Power Mac G5s need not apply either.
The moving finger, as they say, writes and moves on. And it appears to have just scrawled "vintage" and "obsolete" on the last of the Power Mac G4s - and Power Mac G5s may not be far behind. ®