This article is more than 1 year old
El Reg pays tribute to father of Playmobil
Exclusive snaps from Vulture Central's Hans Beck bash
It was with heavy hearts earlier this week that we reported on the death of Hans Beck, the man who in 1974 gave the world Playmobil.
The news prompted several of you to suggest a miniature tribute to the great man; perhaps a funeral scene or something similar. Well, we thought about it for a bit and decided nah, stuff that, we'll throw a party instead to celebrate his contribution to millions of childhoods worldwide.
Quite a bash it was, too, packed to the gunwales with A-list VIPs, jet-setting celebs and luminaries from the international politicosphere, including none other than Barack Obama:
The prez is seen here chatting with Paris Hilton, who accepted our invitation to the party on the condition she only had to spend three minutes with the hoi polloi and would trouser $10k for her trouble. Obama's just asked our fave celebrity whether she would like to step into Tom Daschle's shoes as head of his Rainbow Healthcare Strategy.
For the record, Paris willingly agreed, but soon lost interest as the president began to outline his vision of a better world and the need to file tax returns. She quickly wandered off to suck face with MySpace CEO Chris DeWolfe.
In case you were wondering, that is no Photoshopped background, because everywhere Obama graces with his presence immediately becomes immeasurably more lovely, and in this case positively Edenesque.
Sadly for Paris, her distracted tongue-fencing meant she missed the chance to chew the fat with her favourite restauranteur - Gordon Ramsay Brown...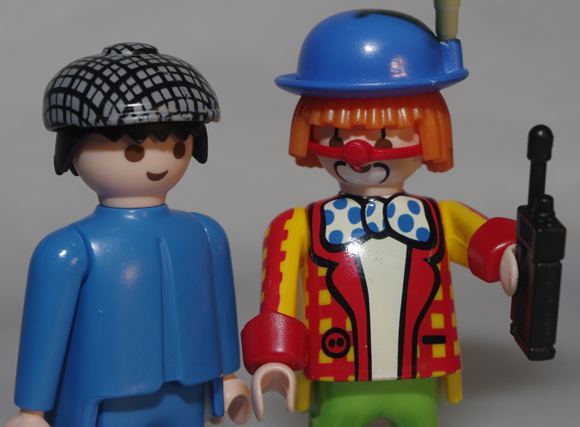 Gordo was spotted locked in tense negotiations with French grande fromage Nick Sarko (above left), with the pair reportedly about to strike an historic deal to "export" surplus Brit crooners to French Guiana. Rumour has it the extensive list includes James Blunt, Lisa Stansfield and Rachel Stevens.
Unfortunately for music lovers, Gordo's mobe rang at a critical moment and a furious Sarkozy stormed off to find some calvados to wash down the stuffed songbirds Carla Bruni had thoughtfully packed in his lunchbox.
It pains us to report that Sarko's fit of pique was not the only unfortunate incident of the night. Two American Stereotypes™ who attempted to gatecrash the shindig were unceremoniously escorted from the building by their British counterparts: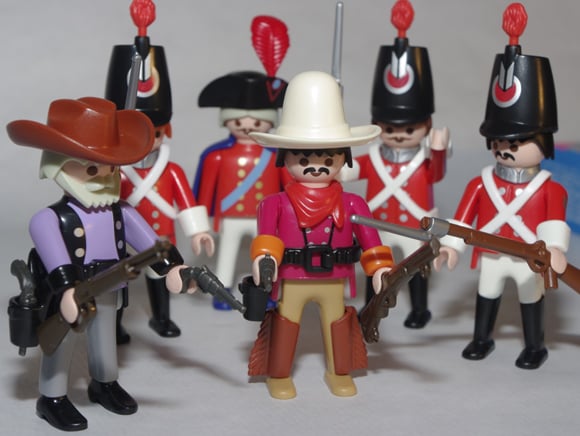 Mercifully, no shots were exchanged, and our two stateside friends were later seen downing sippin' whiskey in a Saaarf London bar.
Another victim of the tight security around Vulture Central was this Aussie, trying to gain entry with illegal ornithological specimens: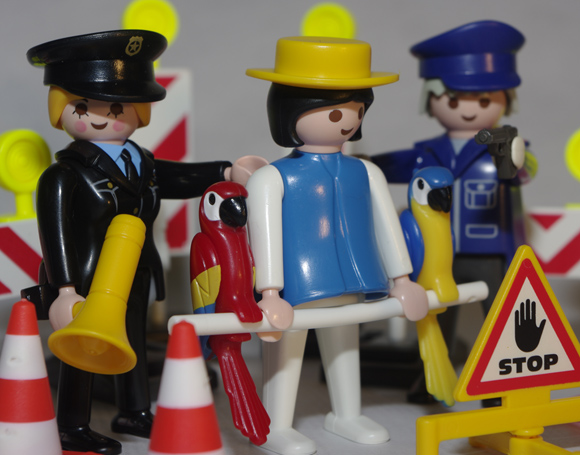 Operatives moved with leopard-like speed to contain the threat, while our Oz chum was quite perplexed as to what exactly had given the game away. He was later found to have a brace of songbirds stuffed in his lunchbox, although there is no suggestion that Carli Bruni had a hand in it.
One guest who wished that he had stuck to the stuffed songbird sarnies was the unfortunate Japanese businessman who, despite warnings that our chef, Dave, was untrained in the fine Nipponese culinary arts, demanded to be served blowfish 'nads: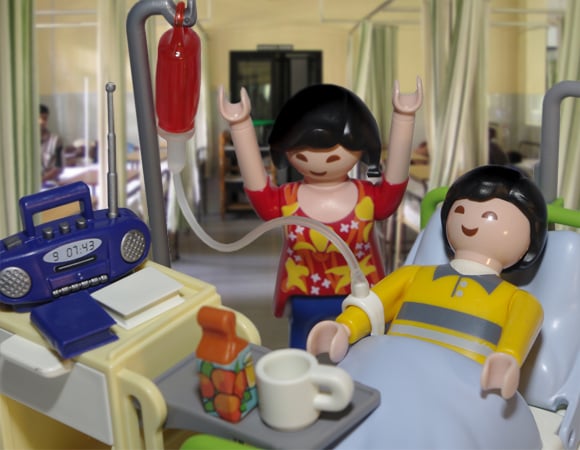 His missus was not very happy about this piece of gourmet bravado, as our snap shows. He has, we understand, promised faithfully to stick to whale omelettes in future.
While all of the above was kicking off, a couple of oblivious Arizona Super Bowl fans who had decamped to the El Reg chillout room were enjoying some unexpected hot fourth-quarter action, much to their delight: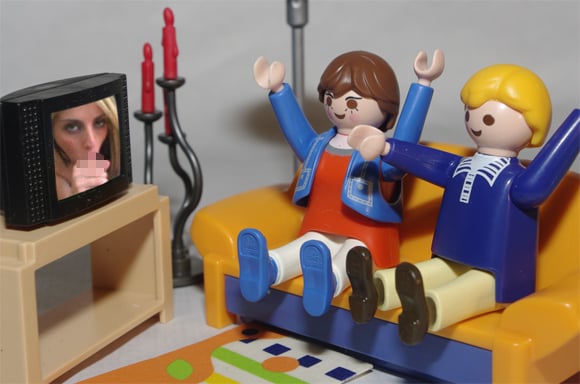 In summary, despite a few tense moments, the party was voted an overwhelming success by the guests who later in the evening assembled for a group shot in honour of Hans Beck: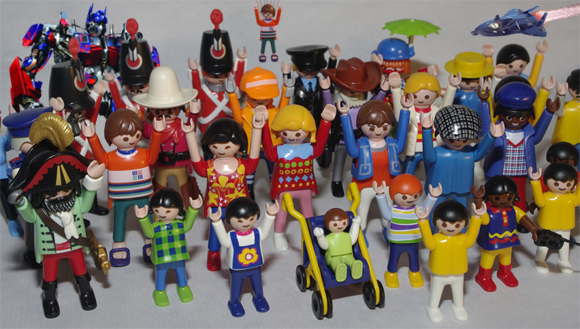 Herr Beck, we salute you. ®