It was with heavy hearts earlier this week that we reported on the death of Hans Beck, the man who in 1974 gave the world Playmobil.
The news prompted several of you to suggest a miniature tribute to the great man; perhaps a funeral scene or something similar. Well, we thought about it for a bit and decided nah, stuff that, we'll throw a party instead to celebrate his contribution to millions of childhoods worldwide.
Quite a bash it was, too, packed to the gunwales with A-list VIPs, jet-setting celebs and luminaries from the international politicosphere, including none other than Barack Obama:
The prez is seen here chatting with Paris Hilton, who accepted our invitation to the party on the condition she only had to spend three minutes with the hoi polloi and would trouser $10k for her trouble. Obama's just asked our fave celebutard whether she would like to step into Tom Daschle's shoes as head of his Rainbow Healthcare Strategy.
For the record, Paris willingly agreed, but soon lost interest as the president began to outline his vision of a better world and the need to file tax returns. She quickly wandered off to suck face with MySpace CEO Chris DeWolfe.
In case you were wondering, that is no Photoshopped background, because everywhere Obama graces with his presence immediately becomes immeasurably more lovely, and in this case positively Edenesque.
Sadly for Paris, her distracted tongue-fencing meant she missed the chance to chew the fat with her favourite restauranteur - Gordon Ramsay Brown...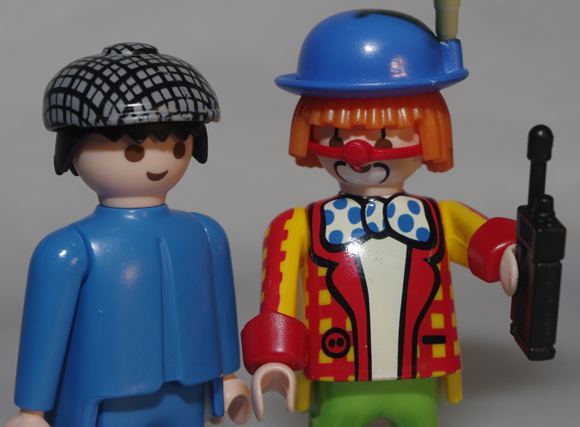 Gordo was spotted locked in tense negotiations with French grande fromage Nick Sarko (above left), with the pair reportedly about to strike an historic deal to "export" surplus Brit crooners to French Guiana. Rumour has it the extensive list includes James Blunt, Lisa Stansfield and Rachel Stevens.
Unfortunately for music lovers, Gordo's mobe rang at a critical moment and a furious Sarkozy stormed off to find some calvados to wash down the stuffed songbirds Carla Bruni had thoughtfully packed in his lunchbox.