US aerospace colossus Boeing says it has conducted successful ground testing of America's planned "space surveillance" satellite system. The idea, essentially, is spy satellites to spy on other spy satellites.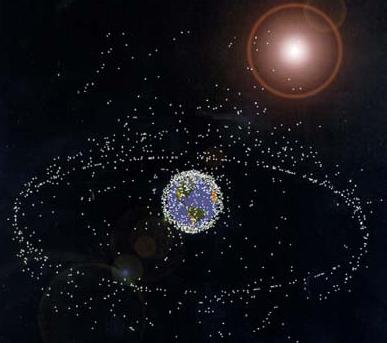 It's all about watching them watching us.
Boeing and the US Air Force refer to the new watcher-watcher kit as Space Based Space Surveillance (SBSS).
"The SBSS team is making good progress on the path toward launch," said Colonel James Jordan of the USAF Space Superiority Wing in Los Angeles.
The colonel was speaking of recent tests in which a space-command ops centre in Colorado successfully sent control signals over "the encrypted Air Force satellite control network" to an SBSS spacecraft on the ground.
The plan is for the first SBSS sats to be launched this spring. Once in space they will be able to monitor other objects in near-Earth space using optical sensors.
America would like to be able to do this primarily because keeping track of opposition spy satellites is difficult from the Earth's surface. A spacecraft in a low orbit is below the horizon from most of the planet, and so can only be seen occasionally.
The USAF may think it has a good handle on a given spybird as it passes over America, for instance, only to find that its controllers have carried out a sneaky orbit-change while the sat was out of view on the other side of the globe. Rather than reappearing at the expected place and time, the satellite's next pass could be a nasty surprise.
But SBSS watcher-sats high in space can monitor a large part of an entire hemisphere, unaffected by weather. Not only can they keep tabs on opposition spybirds as they orbit, they can also watch what happens after things are launched into space.
"The importance of a space-based capability to monitor space assets cannot be overstated," said Craig Cooning, Boeing veep in charge of space monitoring stuff.
Well, maybe it can be just a little. ®