This article is more than 1 year old
Amazon unveils Kindle 2.0
It's official
The worst kept secret in literary history has finally been officially confirmed by Amazon: the existence of its Kindle 2.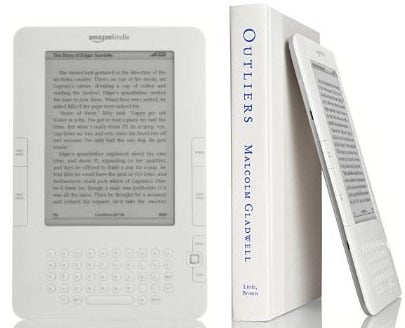 Amazon's Kindle 2: thinner, smoother, sexier than before
Amazon's second-generation e-book reader has just been unveiled in New York as a device that measures 8 x 5.3 x 0.36in and which has a 6in, 600 x 800 E-Ink screen on its front. The screen's able to show off 16 shades of grey – the original could only show four – resulting in crisper on-screen graphics reproduction.
Books can be downloaded over 3G and stored onto the portable gadget's internal 2GB memory – of which roughly 1.4GB is available to the user. That might not sound like much, but it's more than seven times the original model's storage space.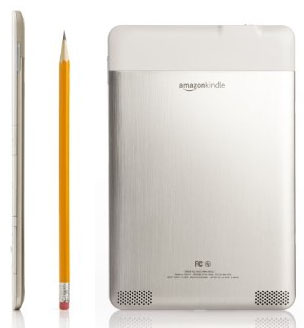 3G and 2GB of on-board storage
Even with the wireless turned on, Kindle 2's battery's said to last for up to four days – 25 per cent longer than the first-generation model's could manage. But you can also top it up over USB 2.0. The whole device weighs in at just 289g.
As previously reported, Amazon's redesigned the Kindle's keys to make them more ergonomic. So ugly square keys have been replaced by round buttons and page turn keys that flex inwards to prevent accidental page turns.
A five-way controller's also designed to enable more precise on-screen navigation when, say, selecting text or highlighting words.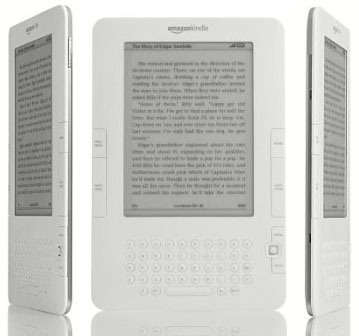 Readers can be read to through a text-to-speech function
A text-to-speech function, described as experimental, is also included. It gives bookworms the choice of being read to by a man or woman and the voice speed can be adjusted, which is handy for speed... er... listeners.
The Kindle 2 will be available in the US on 24 February for $359 (£240/€276). Plans for a European launch haven't been confirmed yet. ®