This article is more than 1 year old
Official Amazon Kindle 2 images leak out
Announcement to follow within hours
Just hours before Amazon is expected to officially unveil its second-generation Kindle in New York, a pair of very official-looking images of the so-called Kindle 2 have appeared online.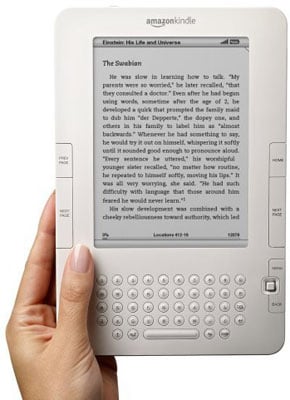 Amazon's 'Kindle 2': rounder and sexier
Pictures of the device have been seen before, but they were quite blurred and poorly framed. These latest images, however, have an official air about them and show the rounder, sexier and possibly thinner device off in all its portable e-reader glory.
But what's changed? Well, for starters the split keyboard's been merged into one, and the angular keys replaced with round ones. Several keys appear to have been lost in the redesign, though, which is probably an attempt to de-clutter the typing space. Large side buttons, including Home and moving to the next page, have been relocated too.
The E-Ink display's edges have been rounded off, although it doesn't look any bigger than the screen on the original.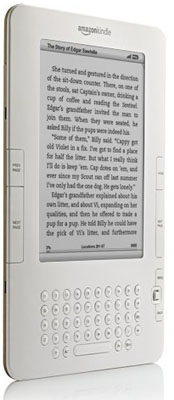 An official announcement could come later today
It's impossible to say what changes have been made to the machine's innards, but you can wait a few hours before finding out, can't you? Oh, the Kindle logo's also been moved from below the screen to above it. That's very important.
We're expecting an official Kindle 2 announcement later in the day, so stay tuned. ®